I know working from home is a dream comes true to most of the moms because you will have enough time to spend with your children, have control of financial life and bringing extra income to your family. Unfortunately finding a job to work at home it's a challenge to most moms most of them are scams and when you get a legitimate one you don't have time to balance between your family and that of the client. The best solution is to work at home as an entrepreneur but what kind of business can thrive and grow in the home environment. That's why we've come with the best thriving business ideas for Stay-at-Home Moms.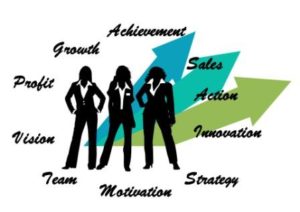 The world economy is growing very fast, and life is becoming tough so most families cannot afford to rely on income from one partner. That's why in the modern world being a Stay-at-Home Moms is outdated. Am sure most Stay-at-Home Moms would like to contribute something to the family while at home looking after their families.
Nowadays getting a job is not possible, as the economy is becoming tough, the labor market is becoming very competitive, and most companies are looking for ways to cut down their workforce. So unemployment is increasing at a very high rate. But that should not worry you. Thanks to the growth of technology that there are best thriving business ideas for Stay-at-Home Moms they can engage in at home and earn money.
Here are some of the 18 best thriving business ideas for Stay-at-Home Moms.
Start catering and baking classes
If you are good at cooking and baking, you can offer training right inside your home. You just need to have all the equipment required and start enrolling 2 or 3 students to come to your home on a particular hour of the day.
Read this: How to Start a Home-based Catering Business
Cake Baker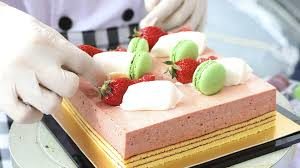 Do you have a passion for baking? Turn your passion on into a cake baking business. Nowadays there are many upcoming parties such as birthdays, baby showers, weddings, housewarming parties and retirement parties the list is endless.
Read this: The Baking Bible
Hiring services
Every year there are so many parties or occasions that are being held, you can start hiring things like chairs, tents, bouncing castles, tables, and decors.
Make food products
Am sure most homes buy snacks for their families to take their breakfast and 4 o'clock tea. You can start making food products like peanut butter, spicy sauces, yogurt, ice cream, pie, doughnuts, cookies mandazis and chapati in your house. Also, consider making and selling homemade baked goods and snacks.
Read this guide book on how to make The Home Creamery
Start a daycare
If you love being around with kids, daycare is the best business to start it allows to spend most of your time with your children and taking care of other people children in return of money.
Babysitter services/ house sitter
All parents of old and young children need some time out for that romantic dinner, meetings, seminars or special dates. You can offer babysitting or house sitter services and earn some money. The best thing with this business it can take your few hours or few days.
Also, a house sitter is needed for those families who are going for a holiday or need to be away a few days for business.
Cleaning services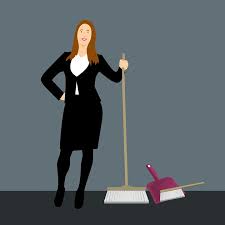 Everyone loves a clean and well-organized house, but most of them don't have time to get it done, others don't like scrubbing and dusting furniture. You can organize with homeowners at least two days in a week to do general cleaning in their houses at a fee. Start with your nearest neighbors.
Gift baskets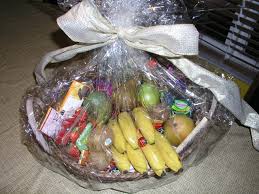 If you are good at art and designs, you can start making gifts baskets at home. There are so many seasons when people like to give a gift to the loved ones like Christmas holidays, Easter holidays, Thanksgiving day and graduation day. You need to have good knowledge of what is the best gift for a particular season.
There is a huge market for corporate gift businesses. At the end of the year, most companies consider giving gifts to their client and appreciating their staff you can come up with unique and professional designs and market them to corporate companies.
homemade products that Stay-at-Home Moms can make and earn money
Handmade invitation card
The creating handmade invitation card is another business you can do at home. You can make unique handmade wedding invitation card, pre-weddings card, fundraising card and much more.
Read this: Cards That Wow with Sizzix
Read handmade products that Stay-at-Home Moms can make and earn money
Making jewelry
Making jewelry is a good business to start at home. Nowadays people are so much in the fashion they want an earring or necklace that will match with their outfit. You can build an online store or sell to your friends, neighbors, and relatives.
Read this: The Complete Jewelry Making Course
Mobile Spa
Mobile Spa offers services like nail polishing, facial, manicure, pedicure and hair styling If you are good in those skills you can provide services to other moms. Since you are not paying the expense for rent, you can consider offering at a lower cost. You can decide to style client hair at the comfort of their homestead or your home. Also consider school going children whom their parent cannot afford to pay for them expensive salon, older people or sick who cannot leave their home due to sickness or old age.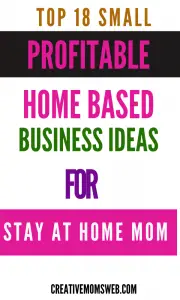 Washing and iron services
Since you are at home with kids, you can offer to wash and iron clothes to others. Most people consider this not a good job; it's a job for poor people, and they even shy of offering the services. Focus on income. There is the way you can make it more appealing you can buy washing machines and pressing iron. Organize with your clients to drop their clothes at your home and pick them after washing and ironing and charge for the service.
Soap making
Soap making is an evergreen business since we use soap on a daily basis. Many people are going back to buying natural soap because of affordability. Also, they consider natural herbs, fragrances, and colors added to soap makes it user-friendly.
Read this: Making Soap From Scratch
Buying and Selling second-hand textbooks
Since every year parents are requested by their schools to purchase a book for their children, and most of them can't afford to buy new ones from the bookshop. You can start buying old books that are no longer in use and sell them on a free platform like Facebook or by word of mouth.
Kitchen garden farming
If you have space in your backyard, you can start small-scale farming and start supplying your neighbors with fresh vegetables. Also, you can think of start rearing rabbit, chicken and start selling.  You can breed pet like dogs and cats which are easy to breed and sell to pet lovers, start selling the offspring. Identify the most popular vegetables in your neighborhood.
Read this: Indoor Kitchen Gardening
Online stores
Nowadays, an online store is the most modern business. Example let's look at the fashion industry; the world of fashion is growing very fast. A lot of people are becoming fashion lovers, but they barely have time to go shopping they would rather sit on a computer admire the best style before settling for the best ones. Other examples are cosmetic and phones
Sewing business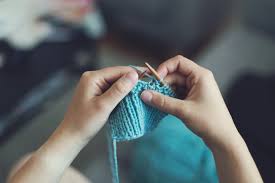 Sewing business is for moms who enjoy embroidery and hand sewing. You can specialize in mending or sewing clothes or design window curtains while at home looking after your family.
Read this: New Complete Guide to Sewing
Vending machine
Nowadays people would like somewhere they will purchase item very fast, convenient or at any hour of the day. This need can only be met by installing vending machines to places bus terminus, schools, and hospital. There are so many items you can sell in the vending machines like sweets, snacks, coffee, tea, milk, and many others.
Mom there you have it. Most of this business you don't need starting capital, and other requires less capital to start. Even marketing most of this business you can use a free online platform like Facebook or by word of mouth. What you need is to start a business that you passionately love.
If you put more effort and determination, you will discover working at home as Stay -at -Home Mom as a most rewarding job.
You can help mom out there to fulfill their dream to work at home by adding more business ideas for Stay-at-Home Moms in the comment section below.
What other moms are reading