What a better way Stay-at-Home Mom can earn money at home than making crafts and sell at a profit. Thanks to the technology that there is so many crafts mom can make at home while taking care of your family and sell at a profit to neighbors, relatives, friends and online stores.
Find out the list of 20 Creative Craft ideas for Stay-at-Home Moms to sell
Rope Bowls
Rope bowl is perfect for holding home decor accessories like fruits and kitchen towels
How to make
You just need a bowl or a container of different sizes and shapes, rope and hot gun.
Apply glue at the end of a rope
Coil the rope as you apply glue
Continue adding the rope and glue on the spiral pattern
Once done let your rope sit for 30 min
Read more from diyjoy, or you can watch step by step tutorial video
You can use containers of different shape and size to form your rope bowls
To provide different choices use different kind of rope that have variety of colors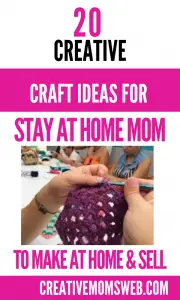 Pouches
You can use pouches to keep pencils, pen, coins, keys, makeup, sewing essentials, and phone.
What you need is a 4-inch metal zipper or any zipper, four-inch of fabric cloth, cotton fabric, ribbon, fusible wadding
How to make triangle pouch
Read method in aspoonfulofsugardesigns 
How to make zippered pencil pouch or case from:
Tutorial of different pencil-case you can make at home
Coasters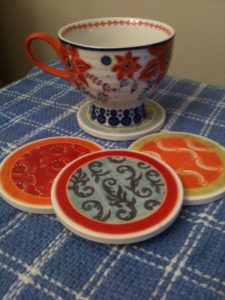 Every mom wants to protect the table underneath.
Easy step how to make coaster from PopSugar 
Bookmarks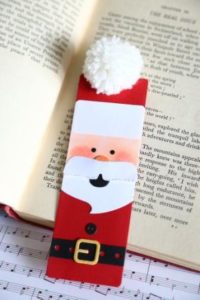 A bookmarks mark one place in the book or bible to enable quick access in the future.
You can make bookmarks using yarns, leather cardboards, and so many other materials.
Learn different creative bookmarks designs that are easy to make at home from architectureartdesigns 
Read how to make a bookmark using yarn from design mom 
How to make different bookmarks 
Key holders and chain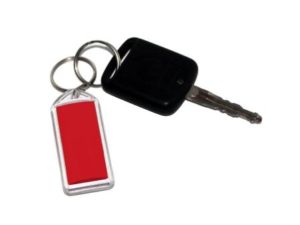 You can make key holder and chain using different material like wine corks
How to make a key chain using a wine cork
You just need wine cork, key chain ring, and screw eye
Insert screw eye in the key chain ring and twist to the end of the wine cork
Watch step by step images from cleverlyinspired 
Tablet covers
Tablets and phones have become popular nowadays. It is one of the delicate electronic gadgets that we have. Most of them don't come with anything to protect them from damage. That's why tablets cover can be one of the best DIY to make at home.
Read the step by step guide how to make a tablet cover 
Jewelry making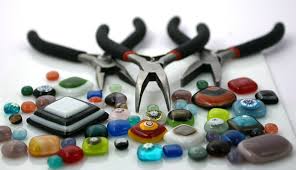 Fashion has become popular nowadays. Everyone wants a bracelet, necklace, earrings, anklets, bangles, pendants, rosaries, wristbands and rings that will match with the outfit.
 Making jewelry is an evergreen business because the fashion industry is growing at a high rate.
Jewelry is made using different material such as stones (gemstones), precious metal, wood, and bone.
You just need material such as beads, beading thread, wire cutter, crimp beads, super glue, and closures which are locally available
Learn how to make jewelry at home step by step
Hair accessories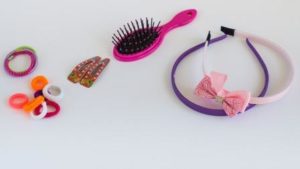 There are so many hair accessories that you can make from the comfort of your homes such as hair bands, hair clips, bow hair clip, head scarf, hair bun, hair ribbons, kids headband and bobby pins.
All these hair accessories will never get out of fashion.
Learn several ideas on how to make hair bows from the modern magazine and learn 30 easy hair bow you can make at home.
Find out how to make different hair accessories 
Placemats or table mat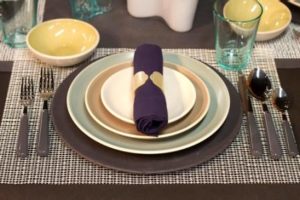 Learn a simple way to make table mat at home at realcoake 
Floor Mat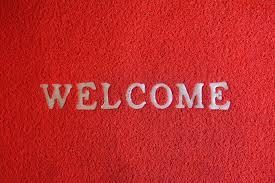 The floor mat helps brighten your house
Step by step guide on how to make floor mat at home by sustainablebabysteps 
Candleholder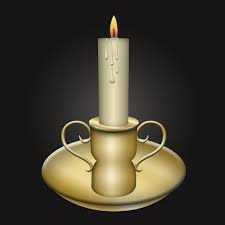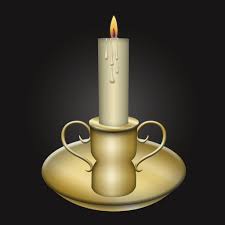 How to make candle holder at home from lovetoknow 
Pillows covers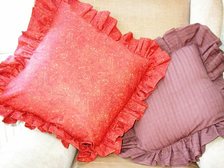 Making a pillow cover is a good way Stay-at-Home Mom can earn money at home.
You will need locally available material such as fabric, sewing supplies, zipper (if you need zippered pillow) and pillow insert.
Learn the different method to make pillow cover from Martha Stewart 
Market Tote Bag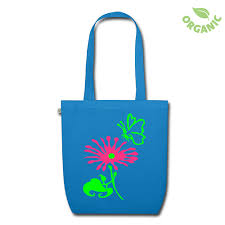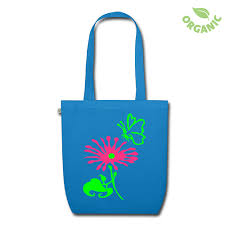 Tote bags are perfect for shopping, trips to the park or beach or any storage.
They are easy to make if you love sewing you just need cotton fabric, complimentary cotton fabric for inner lining, fabric scissors or rotary cutter, sewing machine, and thread
Follow the following simple instruction on how to sew simple market tote bag from:
 If you don't like sewing, still you can make a tote bag using t-shirts you just need a t-shirt, washable marker and fabric scissors
Learn how to make no-sew t-shirt tote bag mommypotamus
Market string bag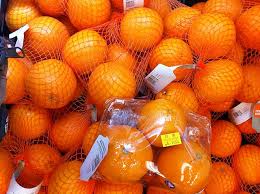 There are perfect for vegetable, fruits, grocery bag, beach bag, and a toy bag
The bag is foldable, reusable and can be easily stuffed in your purse.
The materials to make the bag are locally available. You need sewing supplies and cotton string
Step by step guide on how to make string bag from Instructables
Drawstring bag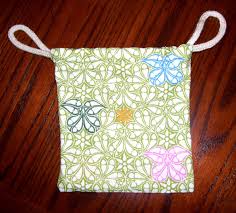 The drawstring can be used as a sports bag.
How to make from the sewing sessions
Cushion covers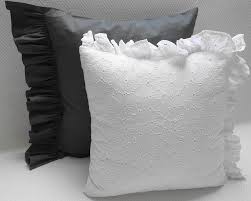 Find out how to make cushion covers through the following step by step guide.
Mini modular origami book
Learn how to make origami book in Instructables
Flower Vases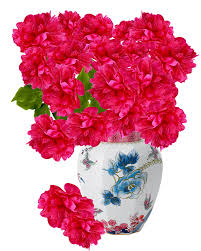 You can make flowers vases using old bottles or fabric
Find out how to make using plastic bottles
Wall clock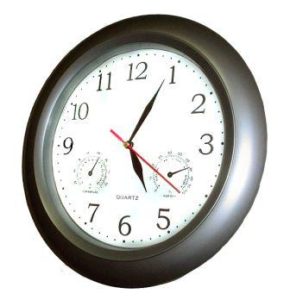 Instruction on how to make a modern wall clock from Brit
Baskets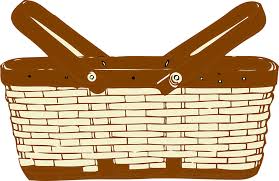 Baskets are used for many purposes at home. You can easily make your basket at home using supplies around your home or purchase at craft stores.
Materials needed Reed and newspaper
Instruction how to make a basket 
DIY craft at home is one of the best ways Stay-at-Home Moms to make extra income. Most of the suppliers you require are around your home, or you can purchase them at the local stores.
Give a try one of these 20 Creative Crafts.
If you are not gifted on DIY crafts or want more money at home, you can read other ways on how to make money online
What other Craft ideas for Stay-at-Home Moms can make at home and sell at a profit. Please share with us in the comment section below
What other moms are reading