Nowadays the word Stay-at-Home Moms is no longer in existence since most moms can find ways to make money while at home. Thanks to the new age of Wi-Fi that you can make products in the comfort of your homestead and earn money.
Mom does you want to learn ways of making money while at home rather than doing online jobs. Then this article is for you. Since not every Stay-at-Home Mom who is talented in earning money online. Which other ways can you make money while looking after your children? I would recommend Stay-at-Home Moms to start making homemade products which you can sell online, to your neighbors, relatives, and your friends.
Here is a list of top 10 handmade craftwork ideas for Stay-at-Home Moms
Laundry detergent is one of the evergreen businesses since no home that doesn't use laundry detergent daily. Start by washing clothes, cleaning dishes, cleaning the bathroom, cleaning the floor, cleaning the toilet and much more. The list is endless.
This one of the businesses that Stay-at-Home Moms can engage in since you can do it at home while looking after your children getting the market is much easier you can sell it to your closest friends and neighbor, and most of the ingredients are locally available. An example of laundry detergents is jik, bar soap, liquid soaps.
How to make bar soap
Ingredients
Caustic soda:-list of  best caustic soda and where to get them 
Sodium Hydroxide 98% Pure (Caustic Soda, Lye) 
Sodium Hydroxide Food Grade Red Hot Devil Lye Caustic Soda Beads
where to get the more varieties of Caustic soda
Clean water

Cooking oil or palm oil – you can use
Palm Kernel Oil Pure Cold Pressed Organic
Palm Kernel Oil Flakes Organic Pure Natural
where to get the more varieties of palm oil
Stirring stick

Thermometer

Container

Packing paper – Best packing paper to use:
Shrink Bags by eboot
Heat Shrink Wrap Bags By GSP 3D
Shrink Bags by tboon
Shrink Plus Shrink Wrap Bags
Crinklee Clear Shrink Wrap Bags
Flat Medium Glassine Translucent Wax Paper Bags by H&H
where to get the more varieties of packing paper
Procedure
Put water in a container
Add caustic soda as you stir gently
Measure the temperature of oil using a thermometer and that of the mixture (caustic soda+water)
If the oil temperature is lower than that of the mixture, heat oil until the temperature is the same as the mixture of caustic soda and water.
Add oil slowly and keep stirring until the mixture turns thick whitish. Done
Now it's time to pack into your desired shape. If you want round shape,  find containers that are round and mold your soap and the same case to all shapes. After you are done shaping into your desired shapes, cover the container using a blanket or towel and keep it for 24 hours.
It's not ready for use, give it other four weeks to cure, and now it's available for use.
read this: Pure Soapmaking
How to make liquid soap
N.B when buying the ingredients asks the dealer to give you the right quantity of specific measurement example if you want 100 liters, ask the right ingredients of 100 liters.
Ingredients
Sodium chloride
Ungerol
Ufacid
A fragrance like lemon and others
Distilled water
Herbs like honey
Tool
Grooves. Since you are using chemical put your gloves on
Container
Stirring stick
Procedure
Remember to put on your gloves
Pour Ungerol into a container
Add Ufacid, sodium chloride and caustic soda stir until sodium chloride is completely dissolved
Continue stirring until the mixture becomes smooth
Add water slowly until the mixture becomes dilute
At this stage, you can add fragrance or color stir to the required thickness
Put your mixture aside for 2 hours
There you have your ready liquid soap.
Read this: The Everything Soapmaking Book
According to Wikipedia, Beadwork is the art or craft of attaching beads to one another by stringing them with a sewing needle or beading needle and thread or thin wire or sewing them to cloth. We make jewelry such as necklace, earrings, and bracelets using beads.
How to make a necklace using beads
Materials
Beading tool-wire cutter, crimps, and sewing thread
Step by step procedure on how to make here.
Read this: Teach Yourself VISUALLY Jewelry Making and Beading
The decoration is another way you can make money. Decorations are used for a birthday party, weddings, Christmas, graduations and new years. Sample of decoration
Read this: Paper to Petal
Visit the following sites for tutorial
http://www.abubblylife.com/2012/05/paper-lantern-diy-kalias-nursery.html
http://ohhappyday.com/2012/08/diy-geometric-lanterns/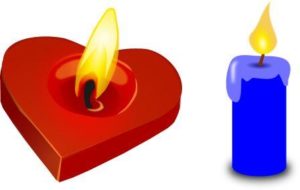 Candle making is another business you can venture in a while at home. Candles are used in different ways in lighting purpose, church ceremony; scented candles are used as a mosquito repellant, birthday parties, wedding, and many more places.
Natural candle making instructions
Requirements:
Candle making machine –
Candle making machine you can buy it here, import it from China,  you can browse online to find the best seller. The price varies according to some mold holes in a machine. But it ranges between $200- 500.
Water
Procedure
Pre-heat the wax to melt
Pour melted wax into the hole on your machine
You can add fragrance and colors
Make sure you have placed wick correctly
Leave the wax overnight at room temperature to cool
After cooling process remove the candle and trim the wick
Read this: The Candlemaker's Companion
If there is a part of the body that dries very fast is the mouth lip, and that's why we use lip balm to solve the problem. A lip balm comes in different flavor like lemon, lavender, honey, peppermint, grapefruit and much more. All this type you can make them at home and add the color of your choice.
How to make lip balm
Ingredients
Beeswax
Oil – olive oil, coconut oil to moisturize and make balm soft
Honey/ Butter
Natural lipstick
Essential oil example lemon, peppermint, and others used to add scent
Where to buy all these ingredients
Procedure
Put the oil, wax, and butter in a heatproof container. Heat the mixture in a microwave until it melts.
Mix both mixtures together after it melts
Add essential oil
Pour into the container or previously used lip balm tubes.
Let it cool overnight.
Read this: 10 Easy Homemade Natural Lip Balm Recipes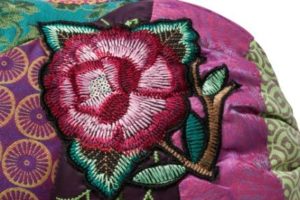 Embroidery is decorating a picture and putting a design on the fabric using thread and needle. You can decorate window curtains, dress, shirts, seat loose covers and much more. You can also use beads, sequins, quills, and pearls. Embroidery and sewing are something moms can do in the evening after attending to house chores or while watching television.
Materials you need an embroidery hoop, thread, needle, and fabric.
How to go about it
Stretch your fabric using an embroidery hoop
Cut your thread to a length that will be enough to make beautiful stitches, and that will not tangle easily approximately 25 inches or 62 cm
Insert thread a needle
Tie a knot at the end of the thread
Start making your designs
An example of stitches to make good design back-stitch, running stitch, blind stitch, French knot, feather stitch and much more.
Find the best embroidery book here
Crocheting and knitting are another great way moms can make a lot of money. You can make sweaters, Baby shawls, scarves; table cloth the list is endless. Crocheting and knitting products we use on a daily basis and most are fashionable. The difference between crocheting and knitting is in crocheting we use hand and one single crochet hook while knitting we use a pointy needle, and you can use a machine to do knitting.
Material needed:
Crochet hook for crocheting
Pointy needle for knitting or use machine
Crochet Thread or yarn
Best books that can guide beginners on how  to start knitting and crocheting
Knitting: 365 days of knitting
A to Z of crochet: The ultimate guide for the beginner to advanced crocheter
Or find more books here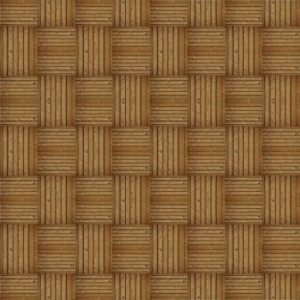 Weaving is interlacing two threads at a right angle to form the fabric. Weaving is another job that Stay-at-Home Moms can do at home. You need a locally available product like weaving loom or boards, ruler, scissors, pencil, wool, masking tape/sellotape, tapestry needle. You can make a product like a wall hanging, doormats and basket.
Visit this site to learn more how to do weaving
Making a card is another evergreen business because cards are used in many places like birthday, Christmas, Valentine, graduation, wedding, greetings card, pre-wedding and fundraising.
The only thing that can make out do other card makers are making cards that are unique and have an attractive design. Card making is another handmade product since you can make using your hands and not a machine. Not only is handmade most of the materials you need are locally available.
Must read: The Complete Photo Guide to Cardmaking
Step by step instruction how to make your card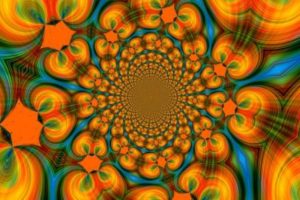 According to Wikipedia "Paper marbling is a method of aqueous surface design, which can produce patterns similar to smooth marble or other kinds of stone. The patterns are the result of color floated on either plain water or a viscous solution known as size, and then carefully transferred to an absorbent surface, such as paper or fabric.
Source Paper marbling – Wikipedia
https://en.wikipedia.org/wiki/Paper_marbling
A good tutorial on how to make acrylic paint marbling here.
Moms there you have it. You can earn money at home while looking after your children by making handmade products and sell them to friends, neighbors and online.
The list is endless. If you have any more homemade products that Stay-at-Home Moms can make and earn money feel free to comment below and let me know what you think
What other moms are reading