About creativemomsweb.com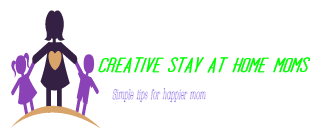 Welcome to Our Stay-at-Home Mom Blog!
Hey there, lovely soul! Welcome to my little corner of the internet where I celebrate the beautiful journey of stay-at-home motherhood.
Who I Am: I am a passionate stay-at-home mom who has created this blog as a space to share my experiences, joys, challenges, and everything in between. I bring a unique perspective to the table, and my hope is to form a tight-knit community dedicated to supporting and empowering fellow moms on this incredible adventure.
My Story: This blog was born out of the desire to connect with other stay-at-home moms and create a nurturing environment where we can exchange stories, tips, and ideas. As moms, we understand the joys and struggles that come with raising little humans while managing a household. Our journey as stay-at-home moms has taught us valuable lessons about resilience, love, and self-discovery.
What I Believe: I firmly believe that stay-at-home moms are superheroes. My days may be filled with diaper changes, laundry piles, and endless errands, but I embrace every moment with love and dedication. I believe that every day brings a new opportunity to cherish the beauty of motherhood and create lasting memories with my family.
What I Share: At my blog, you can expect an array of topics that resonate with stay-at-home moms everywhere. From practical parenting tips and creative indoor activities for kids to self-care strategies and home organization hacks, I cover it all. I pour my heart into each piece, aiming to provide valuable insights, inspiration, and laughter to my readers.
Why I Do It: My mission is simple – to build a supportive community for stay-at-home moms where we can learn from one another, uplift each other during challenging times, and celebrate our victories together. I know that being a stay-at-home mom can sometimes feel overwhelming and lonely, but I am here to remind you that you are not alone in this journey.
Join Me: I welcome you to join my community of fellow moms, whether you're a new mom navigating the early stages of motherhood or a seasoned mom with wisdom to share. Let's embark on this beautiful journey together, inspiring and empowering each other every step of the way.
Thank you for being here with me. I'm thrilled to have you as part of my stay-at-home mom family!
With love and warmth, The Stay-at-Home Mom Blog Team