Thank the technology and the internet, working at home is a dream of many Stays-at-Home Moms. Nowadays it has become very easy for Stay-at-Home Moms to work online and earn money while at home looking after their children. These are great opportunities for Stay-at-Home Moms, but the problem is to get the right information and how find legitimate companies hiring Stay-at-Home Moms.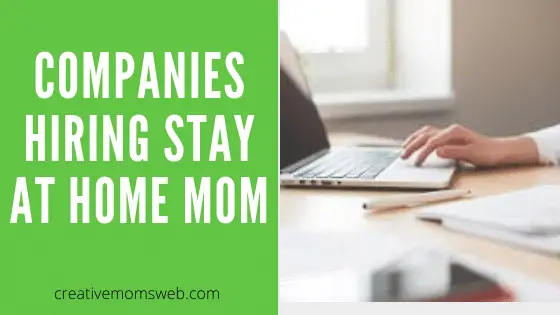 Am not an expert on some of the jobs I've mentioned below but I thought of sharing the list of Top companies hiring Stay-at-Home Moms 
Legitimate companies hiring stay-at-home moms
Online survey
The online survey is where the company asks your views on their products and services. You can't earn a full-time income, but it can supplement your income.
Companies offering survey jobs
Transcription
The transcription task involves listening to recorded audio and type it into a document in a described format.
This audio includes interviews, college lectures, and court hearings. It's a job you can do from home.
Skills required for transcription jobs
Good quality headphones

Reliable foot pedal

Transcription software most commonly used by

an express

scribe

 Computer

High-speed internet
If you are interested in transcription I can advise you to get trained. Join free training from transcribe anywhere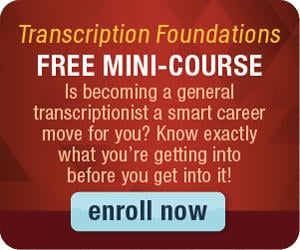 List of 22 companies that you can sign up and start Transcription jobs
Transcribe Me

Casting words

Scribie.com
Speech pad
Upwork.com
Rev.com
Accutran global
Appenscribie
Crowdsurf
Get transcribed

GMR Transcription

Quicktate

Transcribe team

GMR Transcription

Neal R. Gross

Bam!

birchcreekcommunications.com

Daily Transcription

RNK transcription

Tiger fish

Ubiqus

Verbal Ink
Proofreading
This job you find under different names like an editor, copyeditor, copywriter, and quality assurance evaluator.
It's a good job for those whose writing skills are top-notch because you are required to detect errors, and correct and proofread the document.
Learn the skill you need to start the proofreading freelancing job
Where to get proofreading jobs
Data entry
Many companies are outsourcing workers to key data into their systems. Data entry does not require prior experience; you just need simple typing skills and basic computer knowledge.
These are simple tasks you can do for a company if you have access to a computer and the internet.
You can do your work from home doesn't involve you going to the office.
Essential skills for data entry jobs:
Simple typing skills

Computer with

a high-speed

intern

Basic computer knowledge
Here is a list of 15 companies that you can sign up and start data entry jobs
Upwork.com

Humanatic.com

Freelancer.com

Fiverr

Virtual Bee

Great Americans opportunity

SigTrack

Tdec

Microworkers

DataPlus+

read more

Capital Typing

read more

Birch Creek Communications

read more

Clickworker

read more

DionData Solutions for U.S residence

read more

Axion Data Services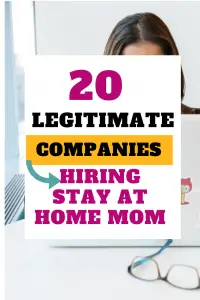 Graphic or web design
Nowadays is easier to create a website using free learning opportunities online.
So many people are not equipped or don't have knowledge about how to build their website.
Others don't have time, this is where web designers earn money by building websites and blogs for others.
The majority of web developers can work at home or anywhere with a computer and access to the internet.
Companies that offer web design jobs
Upwork.com

Krop job board

99Designs

Freelancer

Zillion Designs

Crowdspring

LogoMyWay

Fiverr
Web search evaluator
If you have basic computer skills, and you love browsing and navigating through internet research, then you can become stay at home mom as a web search evaluator. You are responsible for keeping search engines up-to-date
Companies that offer web search evaluator jobs are
Upwork

Freelancer

Appen

Leap force

iSoftstone

Fiverr

Google
Freelance writing
If you enjoy writing freelance writing an excellent way to earn income, you just need a little experience and passion for writing.
Also, there are free online sites where you can learn more about freelance writing so you to expand your writing skills and how to make money on it.
The requirement needed is excellent grammar and research skills.
Top 50 Companies that offer freelance writing jobs
Iwriter

Upwork

Freelancer

Online writing jobs

Craigslist

Problogger job board

Text broker

London brokers

Edusson

About.com

Allvoices

Blogmutt

Boost CTR

Break Studios

Squidoo

Pure content
Virtual assistance
With the growth of the internet, most companies are operating online. Many end up hiring a virtual assistant to help with administrative tasks.
A virtual assistant is an independent contractor who works in a remote location usually at home they support different clients in tasks like responding to emails, updating social media accounts, creating business-related documents, business inquiries, and writing content.
List of companies offering virtual assistance jobs
HireMyMom

MyTasker

Zirtual

UAssistMe

Upwork

Fiverr

Fancy

hands

Virtual office VA

Worldwide 101
Micro jobs
It's simply a small online job that will take a few minutes to complete. As the word sounds micro even when it comes to the payment, you receive a small fee. But it is a good simple online job for stay-at-home moms to earn.
Here is a list of companies that offer micro jobs
mturk
micro worker

Seoclerk

Clockworker

Gigwalk

Fiverr
Translation job
The translation is translating from one language to another. What you need is just to understand the language you are using so that you won't distort the information from the original document.
A translation job is good for those who have second language skills.
Companies that are offering translation jobs
Appen

GlobalLink Translation

Aberdeen

Acclaro

CSC

ClickWorker

Lion Bridge
Online tutoring
If you have good knowledge of specific subjects or languages, then online tutoring is another good job.
Sessions are either done via Skype or other means where you can communicate with the students face to face.
Places where to find online tutoring jobs
Studypool

www.tutor.com

Elevate K12

ETS

Isus

English Hunt

Gofluent

Kaplan

I Speak U Speak

Pearson scoring

Berlitz
Mystery shopper
A Mystery shopper is only required to visit a business secretly, buy the product then rate the business services.
It's the best method if you want to know the performance of your business and how quality customer service is. It's also called the secret shopper.
There is also a telephone mystery shopper where you call the company and ask about products and services.
Mystery shopping companies
Market force

Best mark

TeleExpertise Call center QA
Bookkeeping
If you are good at numbers, then this job is for you. Also if you have good knowledge, experience, and ability to work as an accountant, you can work at home as a bookkeeper. If you don't know where to start, you can read more details.
Legitimate companies that offer accounts and bookkeeping jobs
Bookminder

Balance your book

Bidawiz

Click N work

TAD Accounting
Online moderator
The online moderator is someone who monitors forum posts, blog posts, Facebook posts, website posts, message boards, chat rooms, and others.
He/she removes comments that are offensive, put posts on rightful categories, and removes posts that break rules and regulations.
Who hires
Zynga

Yelp

Live world

Lithium

Baby

center
Chat/Email Support
Chat or email support is to assist in answering emails and responding to chats. Where to get the jobs
Talk 2 Rep

Apple

Arise

Site 5

My Live Pro

Capital typing

SitesStaff

Uber

needle

Weebly
Reading ads
Reading ads is one of the simplest jobs online. You earn tiny that's why people don't recommend it, but it's a good job to supplement your income. You make money by viewing and reading an advertisement for a few seconds.
Where to find reading ads for job
ClixSense

InboxDollars

NeoBux

BuxP

Paidverts
Testing websites
The web Tester job is the one who gives an opinion about the design of the site, and quality, and makes sure the website is easy to use.
The requirement

for this job

Excellent writing skills because some company requires giving

a small

report

Able to speak Basic English

Laptop

Webcam

High-speed internet
Companies that Will Pay to Test Websites from Home
Utest

Enroll

Userfeel

Amazon Mechanical Turk

Analysia

Testing times

User testing

Loop11

Uxline
I can't give surety that all companies are hiring at the moment, but I'll advise you to sign up for one or two jobs give it time to understand, and provide quality work and after some 2 or 3 jobs you become an expert and your income will increase.
Am sure there are more Stay-at-Home Moms' jobs but the above are proven and legitimate. What you need is to do a lot of research to improve the skills required for many of these jobs.
If you have more ideas on companies hiring stay-at-home moms that I didn't add to the list, don't hesitate to share them with us in the comment section below