There are many ways stay-at-home moms can make money at home while taking care of their families. Blogging is one of the excellent ways for moms to earn at home. I know stay-at-home moms out there are looking for ways how they can start a blog at home and earn a steady income. Let me hold your hand and teach you how to start a mom blog and make money.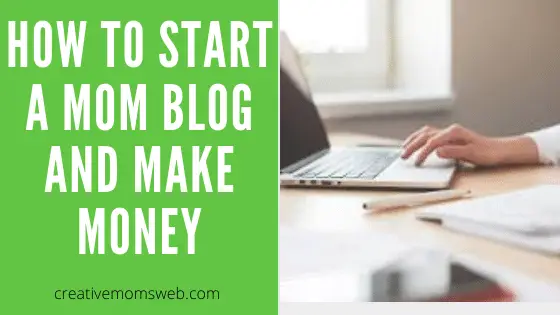 7 Easy Steps on how to start a mom blog
Choose what to blog about
Choose Domain Name
Register an appropriate domain name
Host your Blog
Install WordPress
Add Plugins
Add posts to your blog
Driving Traffic
Monetize your blog
How to set up a blog that will make money for you
Many people find the process to set up a blog that will make you money too complicated or even fear they don't have enough experience with HTML, domains, name servers, and web hosts, so they end up giving up before they even try.
Let me assure you with new technology and so much information on the internet you don't need to learn HTML or have the technical skills of a programmer, computer, or web designer to set up your blog.
What you need is to follow this free step-by-step guide on how to start a mom blog from scratch.
Step 1: Choose what to blog about
Before you start a blog first, consider what you are going to blog. It is called a niche.
If you want to write a perfect blog, pick a topic that you are passionate about, something that you will enjoy writing.
Suppose that you are passionate about cooking start a cooking recipe blog.
There are a variety of mom blog niches such as parenting, how to make money as a stay-at-home mom, cooking recipes, baking, homeschooling, budgeting tips, DIY, and crafting.
To attract good traffic it is advisable to stick to one niche or topic
Step 2: Choose a domain name
Domain Name is the name of your blog. The domain name is crucial since it is the only connection between you and your audience so try to include your keywords in your domain name. The domain name should have the following characteristics
Attractive to your readers

Easy to remember

Should contain relevant keywords to your niche

Not too long.
You can use a free online domain name generator to generate great names for your blog
Step 3: Choose a blogging platform
There are free blogging platforms such as WordPress.com, wix.com, Blogger.com, and more.
For newbie's one of the best platforms to use is WordPress.com. It's one of the biggest platforms in the whole world.
WordPress.com has great free themes that work perfectly for most niches and are mostly used for advertising and affiliate marketing.
Step 4: start a blog
Here are the links you can use to start your blog
Step 5: Choose your theme
Selecting a good theme gives your blog a professional look. A blog with a good appearance leaves a good impression on your blog's visitors.
The best part you can change your blog appearance to what you find best.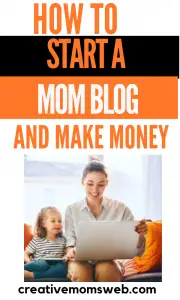 Step 6: Start posting
Start by writing fresh content for your blog. Make sure you write blog posts that are awesome and friendly. Proofread and publish.
With the above step-by-step guide, you can start your free blog.
Note with free blogging platforms you don't have control of your content. You are not allowed to advertise making it hard to earn money.
So I will advise moving from a free blog to a self-hosted blog by buying and registering your domain name and hosting your blog.
If you want to make money with your blog and have control of your content, check the next part of how to create a self-hosted blog.
How to Create a Self-Hosted Blog
Register an appropriate domain name
With a self-hosted blog, you will have to buy and register a domain name. Find an appropriate domain name. Register your domain name with services that are trusted, well-known, and reliable players.
The most popular places you can register your domain name are Namecheap, GoDaddy, and blue host
After your domain name is set, you need to host your blog somewhere. Purchase hosting services from reputable host providers, which have excellent customer care support, are reliable, and offer quality hosting.
Reliable host providers Hostgator, Namecheap, and Bluehost
Blogs are content. Content is something like articles, images, videos, and others. I prefer WordPress as the best content management system. It's the best in the world and easily manageable.
How to install WordPress
Log into your web host panel. To access type yourdomainname.com/cpanel

Go to the control panel and search software and services select WordPress and install it

Once done installing click finish
Once you are done installing WordPress choose the best theme and customize it the way you want.
To access your post area type yourdomainname.com/wp-admin and log in.
Write excellent posts and post regularly to get a better ranking on Google and a steady following. Make sure your posts are over 500 words anything below that may be ranked poorly by Google.
It's time to add a few plugins so that your blog functions efficiently.
I recommend the following plugins:
WordPress SEO by Yoast- To make sure your blog is visible to search engines

Jetpack by wordpress.com- It comes with a collection of plugins like WordPress stats and WordPress mobile theme e.t.c

Google XML Sitemaps- help creates valid sitemaps of your blog.

Google Analytics for WordPress by Joost de Valk -Help Add Google Analytics to your blog

GetSocial – Social networking buttons
With the above step-by-step guide, you can create a self-hosted blog and find a way to earn money.
Driving traffic
If you want to know how you can make money with a mom blog you should first find out more about driving traffic. There is no way you can earn money through a blog, and you don't have traffic.
There are so many things you can do to drive traffic to your blog I'll mention the most commonly used. You can feel free to do research for more
High-quality content – To keep people on your site make sure you post quality content on your blog.
Social media – Share your posts on social media like Facebook, Pinterest, Twitter, and Google+.

Social bookmarking – Share your blog links to social bookmarking sites like Reddit, Delicious, and dig. Feel free to search for more social bookmarking sites.

Blog commenting – Search for the best and big blogs in your niche. Note big blogs have a lot of traffic. Subscribe to those blogs via email to get their fresh content.
Just keep commenting on relevant blog posts. Include your website link in the URL field of the comment box.
Forum – Join different forums that are related to your niche. Include the link to your content.

Webmaster Tools Submission – Submit your website to Webmaster Tools like Google and Bing.

Article Marketing – Submit articles to article directories such as EzineArticles and ArticlesBase. Include a link back to your site.

The Web Directory Submission- Submit your website to web directories like Dmoz.org. Feel free to search for others.

Email marketing – Use AWeber or MailChimp for email marketing

Guest Blogging – Contact different website owners in your niche and request to write guest posts on their blog
Note: spend 80% of your time looking for traffic to your blog or promoting and 20% on creating content. Most beginners fail because they spend most of their time creating content and forget marketing their blog.
Monetize your blog
Starting a blog and publishing content won't earn you money. You are required to find ways to monetize your blog.
There are various ways how to monetize your blog such as affiliate marketing, displaying ads, sponsored posts, selling your own products, and more
There you have simple steps on how to start a mom blog and make money the right way. Share it with your friends so that they can benefit.
Any step that I have left out you can share in the comment section below.