If you're an avid reader with a passion for writing, you can turn your love for books into a rewarding source of income. Book review websites provide an excellent platform for book enthusiasts to share their thoughts, insights, and recommendations with a wide audience. What's even better is that some of these websites offer compensation for your book reviews. In this blog post, we will explore several book review websites that not only allow you to express your literary opinions but also provide opportunities to get paid for your valuable contributions.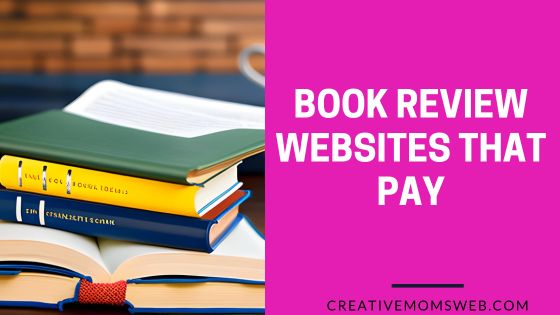 Here are Book Review Websites That Pay
BookBrowse is a reputable book review website that pays reviewers for high-quality, detailed book reviews. They provide a wide range of books across various genres for reviewers to choose from. If your review is selected for publication on their website, you'll receive a cash payment for your work.
Online Book Club is another platform that offers payment for book reviews. As a reviewer, you'll receive a free copy of the book you're assigned to read, and upon submitting a detailed and honest review, you can earn between $5 to $60 per review, depending on the length and quality of your feedback.
Kirkus Reviews is a well-known book review platform that offers paid reviewing opportunities. While they primarily hire their own team of reviewers, they also accept freelance submissions. Kirkus Reviews pays reviewers for their critiques, and if your review is chosen for publication in their magazine, you'll receive compensation for your work.
Any Subject Books:
Any Subject Books is a publishing house that provides opportunities for book reviewers to earn money. They offer a wide range of books for review, and once you submit a review meeting their requirements, you can receive payment for your contribution.
Publishers Weekly:
Publishers Weekly is a prominent industry publication that accepts book reviews from freelance contributors. While they primarily assign reviews to their in-house team, they occasionally accept submissions from freelancers. If your review is accepted and published, you may receive payment for your work.
Reedsy Discovery: Reedsy Discovery is a platform that connects book reviewers with indie authors. As a reviewer, you can choose from a wide selection of books and receive a cash payment for each review you publish on the platform.
Women's Review of Books: Women's Review of Books focuses on reviewing books written by and about women. They accept freelance submissions and offer payment for selected reviews that meet their guidelines.
The US Review of Books: The US Review of Books welcomes freelance book reviewers and compensates them for their work. They provide a platform for reviewers to express their opinions on a variety of genres and subjects.
Book Riot: Book Riot is a popular online publication that covers all things book-related. While they don't have a specific payment structure for book reviews, they occasionally accept guest submissions and compensate writers for their contributions.
NetGalley: NetGalley is an online platform where reviewers can access digital copies of books for review. While they don't directly pay reviewers, they provide free advanced reader copies (ARCs) of books, which can be a valuable perk for avid readers and aspiring reviewers.
Remember to familiarize yourself with the submission guidelines and requirements of each website before submitting your reviews. By exploring these book review platforms, you can combine your passion for reading with the opportunity to earn money and contribute to the literary community. Happy reading and reviewing!
Conclusion:
Sharing your thoughts and opinions about books can be both rewarding and lucrative. Book review websites offer a platform for you to express your love for reading while getting paid for your insights. Whether you choose to write for BookBrowse, Online Book Club, Kirkus Reviews, Any Subject Books, or explore other opportunities, remember to deliver thoughtful and engaging reviews that provide value to fellow readers. So, dive into the world of book reviewing, earn money doing what you love, and contribute to the vibrant literary community that thrives on shared reading experiences.