Transcription is another legitimate work from home jobs for stay at home mom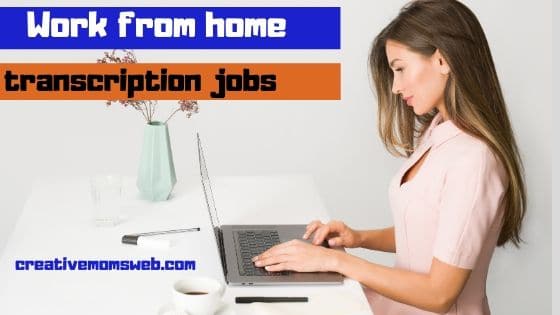 If you are seeking a flexible way to earn money at home while looking after their children I propose Work from home transcription jobs.
The tips I've shared here you don't have to be in a specific country to benefit from these. Any mom from any continent can start transcription.
The reason why I encourage Stay-at-Home Moms to work from home transcription jobs
It is a flexible job which you can do it at home while looking after your children.

You set your hours when to do the work. You can choose to work 2 hours or more in a day and earn real money

It does not require any experience to start.
What is transcription?
Transcription is listening to recording either in the form of audio or video and converts it to a written document.
Your job is to listen to video or audio and type it out exactly the way you hear.
Transcription job is divided into three different categories/ types
Types of transcription
There are three different types of transcription, each of which requires a different level of skills and different equipment to transcribe.
General transcription
General transcription is typing out any audio- dictation, lectures, conference calls, phone messages, workshops, interviews, speeches, podcasts, videos, and webinars.
The best part in general transcription you don't require any training or certification to start working.
As a stay at home mom or a beginner, I would encourage you to start General transcription because it does not require any experience but a little training.
There is a myth that general transcription is for women. It could be a fact or fiction try transcription and give us the answer below.
Legal transcription
The legal transcription you need to be familiar with and experience with legal terms and procedures.
Medical transcription
The medical transcription you need to have experience in the medical field and familiarize yourself with medical terms.
Financial/Corporate transcription
Financial transcriptionist requires transcriber has a good knowledge of the particular industry like earnings report and annual meetings.
I am going to focus on general transcription, it's much simpler for a beginner and doesn't require any work experience or skills.
Critical skills needed to be a successful general transcriber
As you know, transcription is listening to audio and typing out. This skill is obvious and given that earning in this field is determined by performance, complete transcription fast, and accuracy. A good listener will complete transcription quickly and accurately.
A transcriptionist must have a good command of the English language. Must be able to differentiate words like their and there, precedent and the president so that the final type out may read well and make logic to the reader.
Excellent research skills
Since some of the audio is unclear or has interference. You will encounter the name of people, town or streets which are not clear and to ensure correct spelling you need to have excellent research skills.
Most of the companies or clients that are offering transcription jobs give instructions to follow. A transcriptionist must pay attention to details to give the best desired final work.
Typing skill is obvious skills since you will be typing a document and sometimes you will be working on a rush job.
A typing speed of 35wmp and above is required.
It's not much-needed for a beginner, but when you become an experienced transcriptionist, typing speed will set you apart from other crowd and earn a decent income.
To improve typing skills you can visit (http://www.typingtest.com/) or download Mavis Beacon and practice offline
This skill is much-needed sometimes you might get files that are not clear, and you are forced to repeat files many times to get exact words.
If you are not patient, you will end up delivering shoddy work resulting in less pay.

Training is not a must but can be essential if this is the first time you are starting out.
Companies like Transcribe anywhere are offering free general transcription mini-course.
The course is designed to assist a newbie to learn what is a transcription and how to be successful working from any part of the world.
I recommend the course and the best part is free.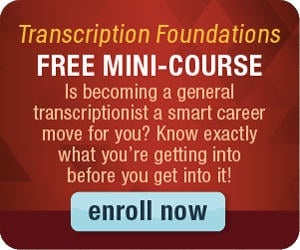 Tools needed for transcription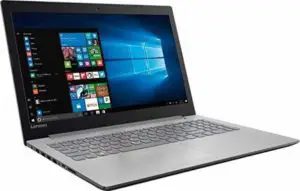 Any working computer or laptop would be better.
You don't have to purchase a top-quality laptop a basic laptop can serve you better, to begin with.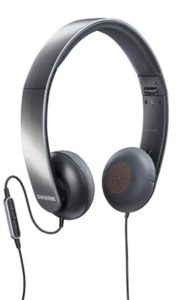 A good quality headphone is essential tool. You need to hear audio clear without interference.
Reliable internet connection to help download the audios
The most commonly used transcription software is the express scribe.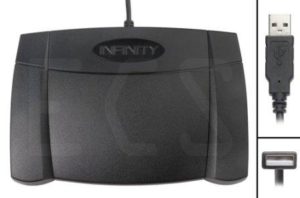 It is a tool that your food can stop, rewind or play audio or video. It helps your hand focus on typing, therefore, speed up transcription jobs.
This type of online job involves a lot of sitting down and typing. That's why a nice chair and a good desk is a must-have
Where to find transcription jobs as Stay-at-Home Mom
#1: TranscribeME.com
TranscribeMe is the greatest opportunity for stay at home moms to earn online at home while looking after your kids. It works only on Google Chrome browser.
How to open an account
Click the link below and open your account
Fill in the account information details and get started.
Once you've completed filling account information detail, you go through the TranscribeMe style guide. 
After you have gone through the style guide and understood you can sit for a transcriber test.
If you pass the test, the operation team will contact you to move the next step but if you fail you can repeat an exam after 24 hours.
Why open account at TranscribeMe
It offers short 10-second audio files that you can transcribe anywhere all over the world.
You can choose hours to work according to your flexibility.
You don't need to have any experience to start working in TranscribeMe. However, you need to have an excellent command of English, a Good typing speed of around 40wmp and good listening skills.
Transcribe Me accepts transcribers from all over the world, not like many which allow only U.S. residents.
You can choose which files to work on.
I've discovered TranscribeMe is a good place for beginners to start and sharpen their transcription skills.
How do they pay?
TranscribeMe offers small files a minute long. They pay $0.33 per audio minute or $20 per audio hour.
TranscribeMe pays through PayPal, and you'll be paid weekly for the job you complete.
You can only request payment once you reach a minimum $10
The only disadvantage they allow one method of payment PayPal and you have to sit for a test before you start.
#2: Rev.com
Rev is another legitimate site to work online as a transcriber. Before it was well-known as FoxTranscribe and FoxTranslate, and it is based in San Francisco, CA.
How to open an account
Visit (https://www.rev.com/applicant/transcription/ContactInfo)
Fill in personal information. Take a grammar test. There is a writing section where you write short educative stories. Lastly, take the audio file test. All this takes 60 minutes to complete.
Why open account in Rev.com
You can work at home, and all you need is a computer and good internet connection

You choose which hours to work

You have a choice to choose which files to work.

It allows an application to any part of the world. So, you can work anywhere.
How do you earn
Rev pays weekly via PayPal for all completed files. They pay a range of $0.40 –$0.65 per audio minute.
You can read a detailed review of  REV from Tech money mama.
#3: Scribie.com
Scribie is another company hiring Stay-at-Home Moms as transcribers.
Visit Scribie.com and fill in an application form. Unlike other sites where you sit for an exam immediately, scribie you are kept on a waiting list until you are invited to take the test.
Scribie files are divided into 6-minute audio files or less, and they give you 2 hours to complete the file.
The best part you can request an extension of 1 hour if you have not completed your audio. That sounds good for beginners with low typing speed and Stay-at-Home moms who have other responsibilities.
It allows applicants from all over the world, and they pay using PayPal.
They pay $10 per audio hour.
You are authorized to withdraw any amount regardless of your account balance, and it takes one day to reflect on your PayPal account.
However, if your withdrawal amount below $30 you are charged a fee of 2%.
Except for working as a transcriber, you can earn through their affiliate or referral program.
Once you invite a new transcriber through your unique referral link in your profile, you receive a 5% lifetime commission on the pay of those you have referred to.
Also if you introduce a client who gives files to be transcribed to the site you earn a 10% lifetime commission on orders.
#4 GOTRANSCRIPT
GOTRANSCRIPT is a company that offers transcription jobs to beginners all over the world.
You do not require any experience and jobs are available worldwide.
It provides Audio transcription, Translations,  Video transcription Captions and Subtitling services.
It also offers special services like Verbatim transcription, Legal Transcription, Academic Transcription, Focus group transcription, Research transcription, and Medical transcription
At GOTRANSCRIPT you set your own working hours and they pay $45 per audio via PayPal or Payoneer.
Other places to get online transcription jobs for beginners
Upwork

Fiverr

People per hour
Since the Transcription job does not require any experience and its definition sounds it's an easy job.  Is Transcription easy?
Well, it's a lot harder and more involving than just that.
All Audio are not created the same. Some files have poor audio which is not clear; others have an accent that you can't understand, speaking over each other or there is background noise in the audio. So, such a file requires a lot of listening and can take longer to type it out which is hard for beginners.

Think about the fact that these companies you are working for have instruction in place, which in transcription

is

called style guide. You need to know this style guide in and out which sometimes can be intimidating.
N.B.: A style guide is a set of standards for the writing and design of documents, either for general use or a specific publication, organization, or field.
What you are waiting for moms you see there is legitimate Work from home transcription jobs you can make money at home while looking after your children.
Read a story of a work at Home Mom who has been doing a transcription job at home here
Read More legitimate companies that are employing Stay-at-Home Moms online here. 
If you Work from home transcription jobs as a Stay-at-Home-Mom please share with us your experience and don't hesitate to share more information that I've left out in the comment section below.
Share and pin this post if it has helped you.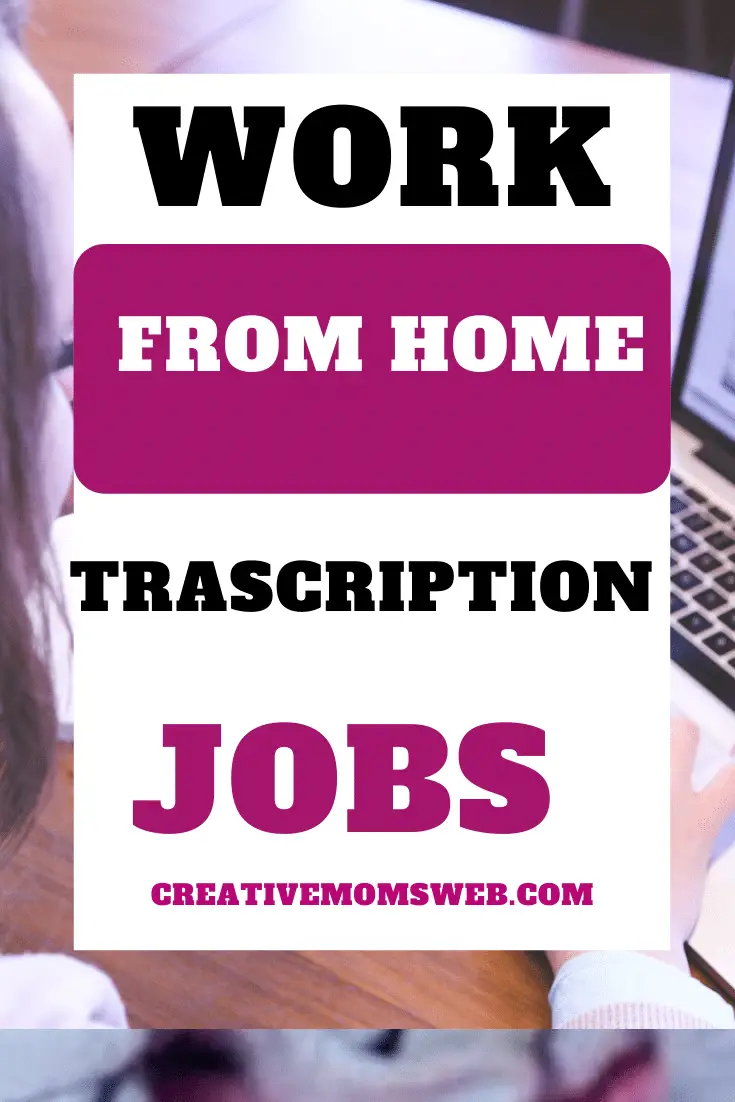 What other moms are reading