Being a stay-at-home mom can be both rewarding and challenging. While it is a great opportunity to spend quality time with your children, it can also become quite monotonous and boring. To help moms break out of the daily routine, we have rounded up some fun and engaging activities that will keep them entertained while at home. From taking up a new hobby to learning something new, there are plenty of ways for stay-at-home moms to keep busy while at home. In this article, we will explore some of the best bored stay-at-home moms ideas and Fun Activities to Enjoy.
According to a study done by metroparent.com, stay-at-home moms experience more mental distress than working mothers since they are typically confined to their homes, work the same job again, and are depressed, furious, sad, and bored. In light of the above findings, it is simpler for stay-at-home moms to feel miserable, bored, confined to their homes, and useless to society.
To minimize boredom, depression, and being imprisoned at home, you need to keep yourself busy with meaningful activities or projects either inside or outside the home. These activities are sure to provide an exciting way for stay-at-home moms to pass their time in a meaningful way.
15 Best Bored stay-at-home moms Ideas and fun activities
#1. Visit the nearby park
There are many public parks where they don't charge.
You can go with your children and enjoy the fresh air.
Also, you meet new people and share one or two ideas as your kids are playing with fun activities in the park.
You can pack your lunch and enjoy it with your kids.
What you need to know is how much they charge for fun activities for the kids. Some are free others charge.
#2. Go for a walk
Walking is great exercise. Step out your door and go in any direction that looks attractive.
Since you have been in the house all day, you can organize your walk in the city. Explore your city and admire the view.
#3. Get a hobby
Finding something you love and are passionate about is one of the best ways to beat boredom as a stay-at-home mom.
Most hobbies you can do in your spare time are best done when your children are asleep or while you are with them.
The majority of hobbies are best carried out at night or when you are with your kids.
Find stay-at-home mom hobbies that can help you make money while taking care of your family.
Great business opportunity for  mothers looking to work from home
#4. Find fun activities to do with kids
Boredom can be killed by having fun activities with kids. You can choose activities that both you and your kid will enjoy like reading a storybook or indoor/outdoor activities
#5. Visit library
There are free libraries you can visit and learn new things.
 #6. Visit the Fitness Club
Who said that you are a stay-at-home mom and don't need to look fit? Find a daycare near your place, leave your children, and visit a gym, a sauna, a swimming pool, and other fitness places.
#7. Go on lunch/coffee/ night date
It does not imply that you are stuck at home with your children all day and cannot find time to go on a day trip. Find a daycare in your area, leave your children there, have fun, or talk with a friend.
#8. Visit a friend or relative
Ask your friend or relatives when they are at home and pay them a visit. You can visit your rural home (this is for moms who live in the urban area) and spend a weekend or a few days there.
#9. Join sports games in your community
There are games in your community in which you can participate. Some are there to motivate adults or young people.
Visit your sports ground or ward offices and inquire about how to join. You can join as a participant or volunteer.
#11. Attend church activities
There are so many activities that the church offers to moms. May it be bible studies, participating in the choir, women's seminars, and much more? Find church activities that the local church in your area is offering and attend one or two of them.
Even if you are not a member of that church, make an effort to attend activities of different faiths, as most of them are worthwhile and offer real-life experiences.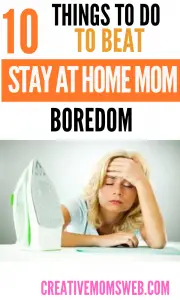 #12. Visit beauty spa
Visit your nearest beauty spa and do simple things that will not cost you much, like applying nail polish, oiling your hair, or straightening your hair. They will make you happy and relax you.
#13. Getting into watching sports
If you are a fan of the games, there are community sports fields where you can watch a game; most of them happen on the weekend.
Visit and watch a game.
It's an activity you can attend with your children.
#14. Join a free community class
Many communities offer free classes on all sorts of topics like family planning, community health, family issues, financial issues, and the upbringing of children. The list is endless.
Most of these classes are provided by the health center in your community for free. What you need to know is when the classes are taking place.
#15. Create me time
Most moms wait until the children are asleep to create "me time," but you don't have to wait until they nap.
Let the children stay in their room and play with toys or each other. Allow them to watch their favorite TV show while you enjoy some alone time.
#16. Learn something new
Every year, I identify a culinary activity or a life aspect that needs improvement. Similar to this year, I'm honing my baking abilities. I research baking recipes online and bake at home when I have the time.
Learning something new keeps life fresh.
These are the ideas I have for stay-at-home moms who are bored.
Feel free to share with us how you beat boredom as a stay-at-home mom in the comment section below