Craft business ideas for a stay-at-home mom is one of the better ways for Stay-at-Home moms to earn money at home.
Thanks to technology, there are so many crafts moms can make at home while taking care of their families and selling them at a profit to neighbors, relatives, friends, and online stores.
Find out the list of craft business ideas for stay-at-home moms.
Making a laundry detergent
Laundry detergent is one of the evergreen businesses since no home doesn't use laundry detergent daily.
The detergents are used for washing clothes, cleaning dishes, cleaning the bathroom, cleaning the floor, cleaning the toilet, and much more. The list is endless.
This is one of the craft business ideas for stay-at-home moms that they can engage in since you can do it at home while looking after your children.
Getting into the market is much easier. You can sell it to your closest friends and neighbors.
Most of the ingredients used to make laundry detergent are locally available.
Examples of laundry detergents you can make include bleach, bar soap, and liquid soap.
How to make bar soap
Ingredients to make bar soap
Procedure on how to make bar soap
Put water in a container.

Add caustic soda as you stir gently.

Measure the temperature of oil using a thermometer and that of the mixture (caustic soda+water).

If the oil temperature is lower than that of the mixture, heat the oil until the temperature is the same as the mixture of caustic soda and water. Add the oil slowly and keep stirring until the mixture turns thick and whitish. Done

Now it's time to pack into your desired shape. If you want a round shape, find containers that are round and mold your soap; the same case applies to all shapes. After you are done shaping it into your desired shapes, cover the container with a blanket or towel and keep it for 24 hours.

It's not ready for use. Give it another four weeks to cure, and now it's available for use.
Read this book; it has a good guide on how to make soap at home: Pure Soapmaking.
How to make liquid soap
When buying the ingredients, ask the dealer to give you the right quantity for a specific measurement. For example, if you want 100 liters, ask for the right ingredients for 100 liters.
Ingredients for making liquid soap
Sodium chloride

Ungerol

Ufacid

A fragrance like lemon or other

Distilled water

Herbs like honey
Tool to use to mix ingredients to make liquid soap
Grooves. Since you are using chemicals put your gloves on

Container

Stirring stick
Procedure
Remember to put on your gloves.

Pour Ungerol into a container.
Add Ufacid, sodium chloride, and caustic soda. Stir until sodium chloride is completely dissolved.
Continue stirring until the mixture becomes smooth.
Add water slowly until the mixture becomes dilute.
At this stage, you can add fragrance or color and stir to the required thickness.
Put your mixture aside for 2 hours.
There you have your ready-made

liquid soap.
Read this: The Everything Soapmaking Book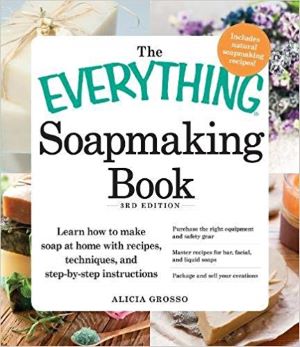 More guides to help make soap at home
Rope bowls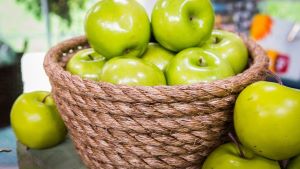 A rope bowl is perfect for holding home decor accessories like fruits and kitchen towels.
Watch the video on how to make a rope bowl
How to make
You just need a bowl or a container of different sizes and shapes, rope, and a hot gun.
Apply glue at the end of a rope.
Coil the rope as you apply glue.
Continue adding the rope and glue to the spiral pattern.
Once done let your rope sit for 30 min
Read more from diyjoy, or you can watch a step-by-step tutorial video.
You can use containers of different shape and size to form your rope bowls
To provide different choices use different kinds of rope that have a variety of colors
Party decorations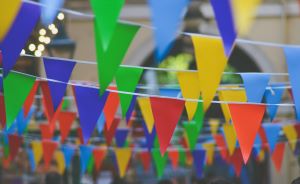 Photo by Chris Lawton on Unsplash
The decoration is another craft business idea for stay-at-home moms to make money at home.
Decorations are used for birthday parties, weddings, Christmas, graduations, and the New Year. A sample of decoration.
Read the below tutorial to learn how to make decorations at home.
You can purchase the book by Rebecca Thus to guide you on how to make over 75 paper flower decorations, Paper to Petal.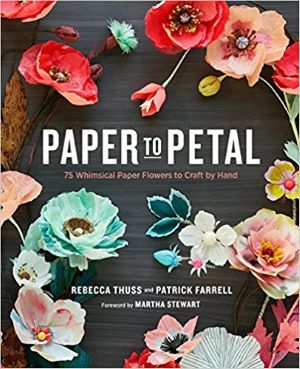 #4 Pouches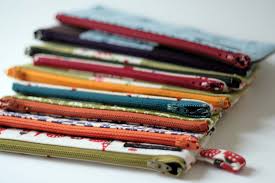 You can use pouches to keep pencils, pen, coins, keys, makeup, sewing essentials, and phone.
What you need is a 4-inch metal zipper or any zipper, four-inch of fabric cloth, cotton fabric, ribbon, fusible wadding
How to make triangle pouch
Read method in aspoonfulofsugardesigns 
How to make zippered pencil pouch or case from:
Tutorial of different pencil-case you can make at home
#5 Coasters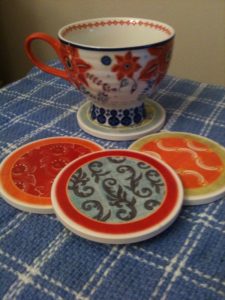 Every mom wants to protect the table underneath.
Easy step how to make coaster from PopSugar 
#6 Bookmarks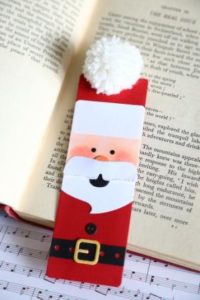 A bookmarks mark one place in the book or bible to enable quick access in the future.
You can make bookmarks using yarns, leather cardboards, and so many other materials.
Learn different creative bookmarks designs that are easy to make at home from architectureartdesigns 
Read how to make a bookmark using yarn from design mom 
How to make different bookmarks 
#7 Key holders and chain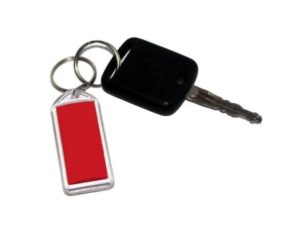 You can make key holder and chain using different material like wine corks
How to make a key chain using a wine cork
You just need wine cork, key chain ring, and screw eye
Insert screw eye in the key chain ring and twist to the end of the wine cork
Watch step by step images from cleverlyinspired 
#8 Tablet covers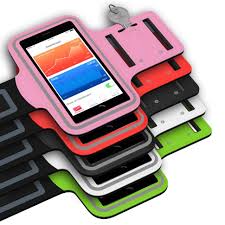 Tablets and phones have become popular nowadays.
Tablets and Phones are  one of the delicate electronic gadgets that we have.
Most of them don't come with anything to protect them from damage.
That's why tablets cover can be one of the best DIY to make at home.
Read the step by step guide how to make a tablet cover 
#9: Jewelry making/ beadwork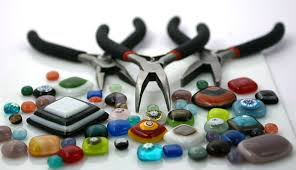 According to Wikipedia, Beadwork is the art or craft of attaching beads to one another by stringing them with a sewing needle or beading needle and thread or thin wire or sewing them to cloth.
We make jewelry such as necklace, earrings, and bracelets using beads
Fashion has become popular nowadays. Everyone wants a bracelet, necklace, earrings, anklets, bangles, pendants, rosaries, wristbands and rings that will match with the outfit.
 Making jewelry is an evergreen business because the fashion industry is growing at a high rate.
Jewelry is made using different material such as stones (gemstones), precious metal, wood, and bone.
You just need material such as beads, beading thread, wire cutter, crimp beads, super glue, and closures which are locally available
How to make a necklace using beads
Materials
Step by step procedure on how to make here.
Best book to guide you on how to make jewelry and beading at home: Teach Yourself VISUALLY Jewelry Making and Beading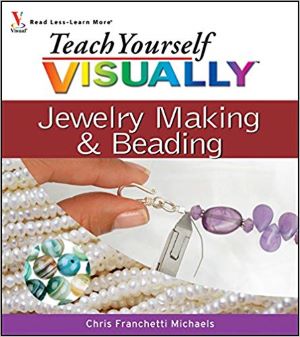 Learn how to make jewelry at home step by step
#10: Hair accessories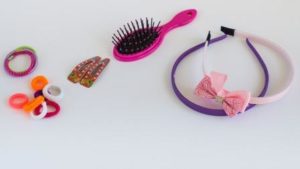 There are so many hair accessories that you can make from the comfort of your homes such as hair bands, hair clips, bow hair clip, head scarf, hair bun, hair ribbons, kids headband and bobby pins.
All these hair accessories will never get out of fashion.
Learn several ideas on how to make hair bows from the modern magazine and learn 30 easy hair bow you can make at home.
Find out how to make different hair accessories 
#11: Placemats or table mat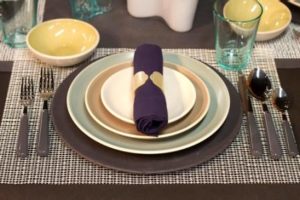 Learn a simple way to make table mat at home at realcoake 
#12: Floor Mat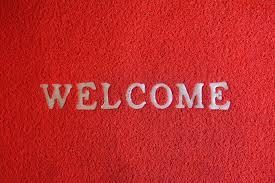 The floor mat helps brighten your house
Step by step guide on how to make floor mat at home by sustainablebabysteps 
#13: Candle making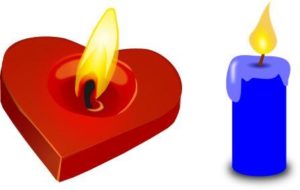 Candle making is another Craft Business ideas for Stay-at-Home Moms they can venture in while at home.
Candles are used in different ways in lighting purpose, church ceremony, birthday parties, wedding, and many more places
Scented candles are used as a mosquito repellent.
Natural candle making instructions
Requirements:
Candle making machine you can buy it here, import it from China,  you can browse online to find the best seller. The price varies according to some mold holes in a machine. But it ranges between $200- 500.
Procedure
Pre-heat the wax to melt

Pour melted wax into the hole on your machine

You can add fragrance and colors

Make sure you have placed wick correctly

Leave the wax overnight at room temperature to cool

After cooling process remove the candle and trim the wick
If you want a more advance modern candle making and ways to decorate your own candles read the Candlemaker's Companion book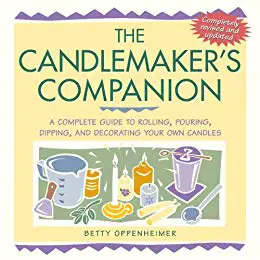 #14: Candle holder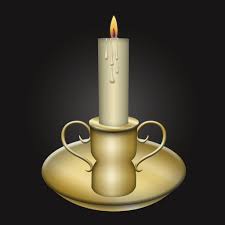 How to make candle holder at home from lovetoknow 
#15: Pillows covers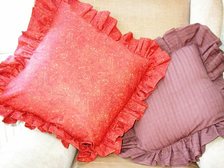 Making a pillow cover is a good way Stay-at-Home Mom can earn money at home.
You will need locally available material such as fabric, sewing supplies, zipper (if you need zippered pillow) and pillow insert.
Learn the different method to make pillow cover from Martha Stewart 
#16: Market Tote Bag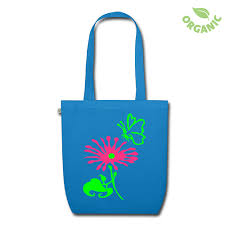 Tote bags are perfect for shopping, trips to the park or beach or any storage.
They are easy to make if you love sewing you just need cotton fabric, complimentary cotton fabric for inner lining, fabric scissors or rotary cutter, sewing machine, and thread
Follow the following simple instruction on how to sew simple market tote bag from:
 If you don't like sewing, still you can make a tote bag using t-shirts you just need a t-shirt, washable marker and fabric scissors
Learn how to make no-sew t-shirt tote bag mommypotamus
#17: Market string bag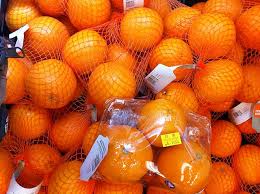 There are perfect for vegetable, fruits, grocery bag, beach bag, and a toy bag
The bag is foldable, reusable and can be easily stuffed in your purse.
The materials to make the bag are locally available. You need sewing supplies and cotton string
Step by step guide on how to make string bag from Instructables
#18: Drawstring bag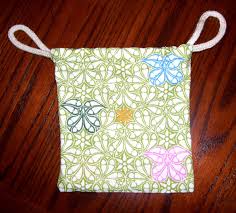 The drawstring can be used as a sports bag.
How to make from the sewing sessions
#19: Cushion covers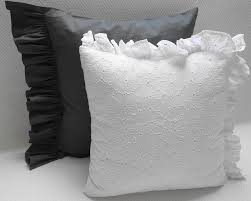 Find out how to make cushion covers through the following step by step guide.
 #20: Mini modular origami book
Learn how to make origami book in Instructables
#21: Flower Vases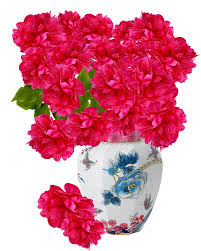 You can make flowers vases using old bottles or fabric
Find out how to make using plastic bottles
#22: Wall clock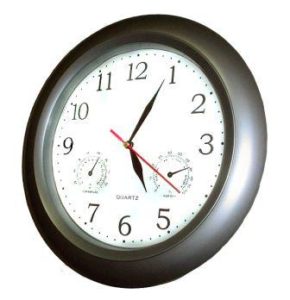 Instruction on how to make a modern wall clock from Brit
#23: Baskets
Baskets are used for many purposes at home. You can easily make your basket at home using supplies around your home or purchase at craft stores.
Materials needed Reed and newspaper
Instruction how to make a basket 
#24: Make lip balm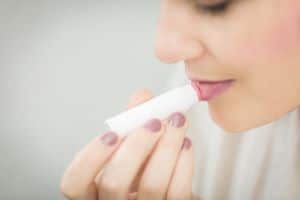 If there is a part of the body that dries very fast is the mouth lip, and that's why we use lip balm to solve the problem.
A lip balm comes in different flavor like lemon, lavender, honey, peppermint, grapefruit and much more.
All this type you can make them at home and add the color of your choice.
How to make lip balm
Ingredients
Beeswax

Oil – olive oil, coconut oil to moisturize and make balm soft

Honey/ Butter

Natural lipstick

Essential oil example lemon, peppermint, and others used to add scent
Where to buy all the above ingredients
Procedure
Put the oil, wax, and butter in a heatproof container. Heat the mixture in a microwave until it melts.
Mix both mixtures together after it melts
Add essential oil
Pour into the container or previously used lip balm tubes.
Let it cool overnight.
Learn how to make lip balm using natural eco friendly ingredients: Easy Homemade Natural Lip Balm Recipes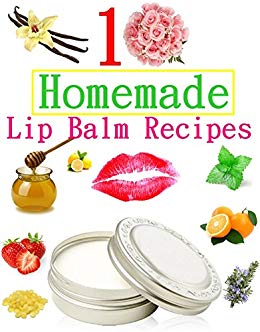 #25: Embroidery and sewing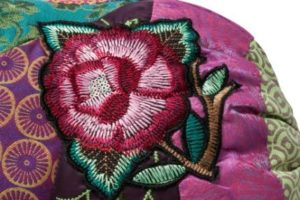 Embroidery is decorating a picture and putting a design on the fabric using thread and needle.
You can decorate window curtains, dress, shirts, seat loose covers and much more. You can also use beads, sequins, quills, and pearls. Embroidery and sewing are something moms can do in the evening after attending to house chores or while watching television.
Materials you need an embroidery hoop, thread, needle, and fabric.
How to go about it
Stretch your fabric using an embroidery hoop

Cut your thread to a length that will be enough to make beautiful stitches, and that will not tangle easily approximately 25 inches or 62 cm

Insert thread a needle

Tie a knot at the end of the thread

Start making your designs

An example of stitches to make good design back-stitch, running stitch, blind stitch, French knot, feather stitch and much more.
The book by DK provide you with the ideal guide to embroidery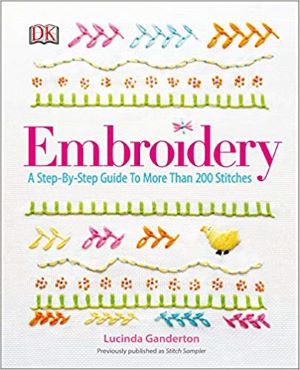 Find the best embroidery book here.
#26: Crocheting and knitting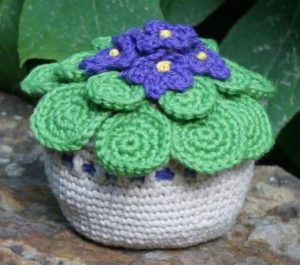 Crocheting and knitting are another great way moms can make a lot of money.
You can make sweaters, Baby shawls, scarves; table cloth the list is endless.
Crocheting and knitting products we use on a daily basis and most are fashionable.
The difference between crocheting and knitting is in crocheting we use hand and one single crochet hook while knitting we use a pointy needle, and you can use a machine to do knitting.
Material needed:
Crochet hook for crocheting
Pointy needle for knitting or use machine
Crochet Thread or yarn
Best books that can guide beginners on how  to start knitting and crocheting
Knitting: 365 days of knitting
A to Z of crochet: The ultimate guide for the beginner to advanced crocheter
Or find more books here
#27: Weaving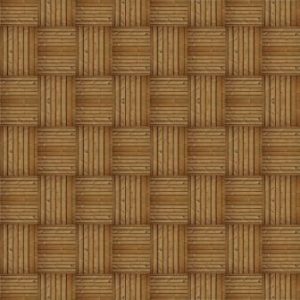 Weaving is interlacing two threads at a right angle to form the fabric.
Weaving is another job that Stay-at-Home Moms can do at home. The material are locally available product like weaving loom or boards, ruler, scissors, pencil, wool, masking tape/sellotape, tapestry needle.
You can make a product like a wall hanging, doormats and basket.
Visit this site to learn more how to do weaving
#28: Card making
Making a card is another evergreen business because cards are used in many places like birthday, Christmas, Valentine, graduation, wedding, greetings card, pre-wedding and fundraising.
The only thing that can make out do other card makers are making cards that are unique and have an attractive design.
Card making is another handmade product since you can make using your hands and not a machine.
Not only is handmade most of the materials you need are locally available.
Purchase a book by Judi Watanabe The Complete Photo Guide to Cardmaking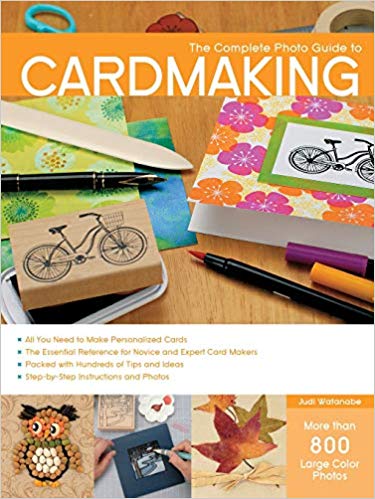 Step by step instruction how to make your card
#29: Marbling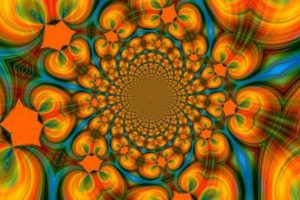 According to Wikipedia "Paper marbling is a method of aqueous surface design, which can produce patterns similar to smooth marble or other kinds of stone. The patterns are the result of color floated on either plain water or a viscous solution known as size, and then carefully transferred to an absorbent surface, such as paper or fabric.
A good tutorial on how to make acrylic paint marbling here.
DIY craft at home is one of the best ways Stay-at-Home Moms to make extra income. Most of the suppliers you require are around your home, or you can purchase them at the local stores.
Give a try one of the above 20 + Craft Business ideas for Stay-at-Home Moms and learn what fits you.
If you are not gifted on DIY crafts and want more money at home, you can read other ways on how to make money online
What other Craft Business Ideas for Stay-at-Home Moms can you make at home and sell at a profit.
Please share with us in the comment section below
More business ideas