Are you a stay-at-home mom trying to find ways to earn money at home and don't know where to start? A home business is a great idea for you. In this article, we give you a list of profitable Stay at home mom business ideas.
I know working from home is a dream that comes true for most moms because you will have enough time to spend with your children, have control of your financial life, and bring extra income to your family.
Unfortunately, finding the right job to work at home it's a challenge for most moms since most of them are scams.
Also, even after you get a legitimate job you don't have time to balance your family and that of the client.
The best solution is to work at home as an entrepreneur but what kind of business can thrive and grow in the home environment?
That's why we've come up with a list of the best Stay at home mom business ideas.
Here are stay-at-home mom business ideas
Craft business ideas for stay at home mom
Craft business ideas for stay at home mom
Gift baskets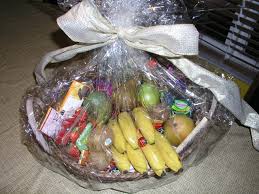 If you are good at art and design, you can start making gift baskets at home.
There are so many seasons when people like to give a gift to their loved ones like Christmas holidays, Easter holidays, thanksgiving day, and graduation day.
You need to have good knowledge of what is the best gift for a particular season.
Also, there is a huge market for corporate gift businesses.
At the end of the year, most companies consider giving gifts to their client and appreciating their staff.
You can come up with unique and professional designs and market them to corporate companies.
Handmade invitation card
Creating a handmade invitation card is another business you can do at home.
You can make a unique handmade wedding invitation card, pre-wedding card, fundraising card, and much more.
Read this: Cards That Wow with Sizzix
Making jewelry
Making jewelry is a good business to start at home.
Nowadays people are so much in fashion they want an earring or necklace that will match with their outfit.
You can build an online store or sell it to your friends, neighbors, and relatives.
Read this: The Complete Jewelry Making Course
Soap making
Soap making is an evergreen business since we use soap on a daily basis.
Many people are going back to buying natural soap because of affordability.
Also, they consider natural herbs, fragrances, and colors added to soap because they make them user-friendly.
Read this: Making Soap From Scratch
Sewing business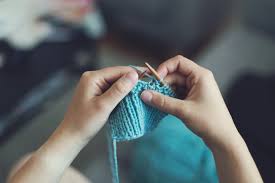 Sewing business is for moms who enjoy embroidery and hand sewing.
You can specialize in mending or sewing clothes or designing window curtains while at home looking after your family.
Read this: New Complete Guide to Sewing
Find out more craft businesses for stay-at-home moms here.
online business ideas for stay at home mom
Online business ideas for stay at home moms
When I started my journey as a stay-at-home mom I didn't know any way I can earn money at home. 
I was all over the internet searching for the right business or any job I can offer and the only thing that was popping up on my computer screen is online jobs.
I didn't know where to start because I had no experience or anyone I knew who can mentor me.
So I went struggled of finding the right online job for me. I was confused so I had to start with transcription, article writing, and virtual assistance and eventually started blogging.
I know most stay-at-home moms are going through the same confusion but I am here to make your work easy.
I have come up with a list of online businesses you can start at home.
Most of these online businesses you can start wherever you are and at your own pace.
The only requirement you need is access to reliable internet and a computer.
Here is the list of online business ideas
Online stores
Nowadays, an online store is the most modern business.
For example, let's look at the fashion industry; the world of fashion is growing very fast.
A lot of people are becoming fashion lovers, but they barely have time to go shopping they would rather sit at a computer and admire the best style before settling for the best ones.
Other examples are cosmetics and phones.
You can set up an online store or create a social media account and market your product.
Blogging
When it comes to online business the only thing that comes to my mind is blogging.
I started a blogging journey back in 2016. At such time I didn't know anything about blogging and whether I can any income.
But here I am earning a full income through blogging.
My blogging journey was made successful after taking various free marketing courses online.
If you are new to blogging read the following articles to guide you on how to earn money with a blog 
Proofreading
Proofreading is going through a written document and correcting any grammatical errors and spelling mistakes.
You do not require any degree to do this job but you need to have strong English skills and some form of training.
Caitlin has a free proofreading course that can help you start a proofreading hustle.
Bookkeeper
If you are good at numbers bookkeeping is another online business you can start.
Those who are new to online bookkeeping can take a free course by Ben Robinson who is an expert when it comes to online bookkeeping.
Online tutoring
Online tutoring job is for a person who is good at teaching,
If you have good experience in a specific language like English you can apply to be an online tutor.
Companies like vipkid and magic ears are offering English tutor jobs to Chinese kids who want to learn the language.
Surveys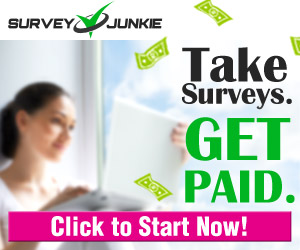 An online survey is another business you can do at home.
The job involves giving an opinion on different company products and services.
Where to get online survey jobs.
Transcription
Transcription is listening to an audio or video and convert to a written document.
You only require good listening skills, good grammar, attention to instruction, excellent research, and typing skill.
Another thing you require if you are a beginner is training.
Companies like Transcribe Anywhere are offering free general transcription mini-course.

After you are equipped with good skills you can get a job from companies such as GOTRANSCRIPT
Find out more about online business 
Offline business for stay-at-home moms
Mobile spa
Mobile Spa offers services like nail polishing, facials, manicure, pedicure, and hair styling.
If you are good at those skills you can provide services to other moms.
Since you are not paying the expense of rent, you can consider offering it at a lower cost.
You can decide to style client hair in the comfort of their homestead or your home.
Also, consider school-going children whose parents cannot afford to pay for the expensive salon, older people or sick who cannot leave their homes due to sickness or old age.
Start catering and baking classes
If you are good at cooking and baking, you can offer training right inside your home.
You just need to have all the equipment required and start enrolling 2 or 3 students to come to your home at a particular hour of the day.
Read this: How to Start a Home-based Catering Business
Cake baker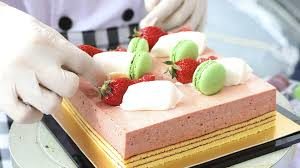 Do you have a passion for baking? Turn your passion into a cake-baking business.
Nowadays there are many upcoming parties such as birthdays, baby showers, weddings, housewarming parties, and retirement parties the list is endless.
Read this: The Baking Bible
Hiring services
Every year there are so many parties or occasions that are being held, you can start hiring things like chairs, tents, bouncing castles, tables, and decor.
Make food products
I am sure most homes buy snacks for their families to take during breakfast and 4 o'clock tea.
You can start making food products like baked goods, peanut butter, spicy sauces, yogurt, ice cream, pie, doughnuts, cookies, mandazis, and chapati in your house. 
Read this guidebook on how to make The Home Creamery
Start a daycare
If you love being around kids, daycare is the best business to start it allows you to spend most of your time with your children and take care of other people's children in return for money.
Baby or house sitter services
All parents of old and young children need some time out for that romantic dinners, meetings, seminars, or special dates.
You can offer babysitting or house sitter services and earn some money.
The best thing about this business can take a few hours or days.
Also, a house sitter is needed for those families who are going on a holiday or need to be away for a few days for business.
Cleaning services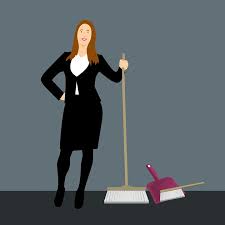 Everyone loves a clean and well-organized house, but most of them don't have time to get it done, and others don't like scrubbing and dusting furniture.
You can organize with homeowners at least two days a week to do general cleaning in their houses at a fee.
Cleaning services are a business you can start with your nearest neighbors.
Washing and ironing services
Since you are at home with kids, you can offer to wash and iron clothes for others.
In my country Kenya people consider this not a good job; it's a job for poor people, and they are even shy of offering the services.
Focus on income. There is a way you can make it more appealing you can buy washing machines and pressing iron.
Organize with your clients to drop their clothes at your home and pick them up after washing and ironing and charge for the service.
Buying and selling second-hand textbooks
Since every year parents are requested by their schools to purchase a book for their children.
Most of them can't afford to buy new ones from the bookshop.
You can start buying old books that are no longer in use and sell them on a free platform like Facebook or by word of mouth.
Kitchen garden farming
If you have space in your backyard, you can start small-scale farming and start supplying your neighbors with fresh vegetables.
You might also consider beginning to raise rabbits and chickens for sale.
You can breed pets like dogs and cats which are easy to breed and sell to pet lovers.
Identify the most popular vegetables in your neighborhood.
Read this: Indoor Kitchen Gardening
Vending machine
Nowadays people would like somewhere they will purchase items very fast, convenient or at any hour of the day.
This need can only be met by installing vending machines in places like bus terminus, schools, and hospitals.
There are so many items you can sell in vending machines like sweets, snacks, coffee, tea, milk, and many others.
Pet sitter or care
If you are a lover of a pet, a pet sitter is another business you can start at home.
Companies like rover have a platform that connects pet owners with sitters
Cosmetic business
You can start your own natural care beauty product at home like lipstick or sell other companies products and earn some good money.
Errand services
Most jobs that stay at home mom attend daily is running errands like grocery shopping. 
As you run your home errand you can decide to offer services to other busy parents at a fee.
Cake decoration
If you are good at great design ideas or have the artistic ability to decorate a cake in a unique design. 
Start cake decoration is good business. Also, a diaper cake designer is another idea that so many bakers do not have the ability to do.
Life coach and fitness trainer
If you are experienced in specific life coaching areas like helping people stay fit and parenting this is your next business.
You can coach people at your home or go to their homes. You can use an online platform and offer classes through chat or skype.
Menu planner
A menu planner organizes a perfect menu may for weekly or monthly.
Also, you can create a customized menu plan according to individual preferences or dietary needs.
After you have made an organized weekly menu you can offer to sell and earn extra money.
Scrapbook business
Not everyone who is good at keeping albums of the family. If you have a passion for scrapbooking you can start such a business.
School meal preparation
School meal preparation job you can offer it to a parent who has a busy schedule and chooses their children's meal to be delivered at school during lunch hours.
If you have time to prepare and deliver it on the right hours this is a good job for you.
Children picking services
Many working parents work until 5 pm and children get out of school a few hours before.
So many working parents struggle to pick at the right time.
As a stay at home mom as you pick your children, you can offer to pick busy parent kids and stay with them at your place until their parents come back at a fee.
You can combine children picking service with after school care program and earn extra money.
Airbnb host
If you have a spare room in your house you can become an Airbnb host and earn as much as $100.
You only need to keep the room tidy and you are good to start.
Refurbishing company
If you are good at fixing things like toys when they break you can start a refurbishing company.
Most of these products like toys when they break we end up throwing them in the trash.
People could be dropping those toys at your place fix them at a fee or buy the toy and resell them to other parents.
You can help mom out there to fulfill their dream to work at home by adding more stay at home mom business ideas in the comment section below.