Stay-at-home moms are usually in a position to make money with their hobbies. They can use their skills and expertise to make some extra money on the side. Here are some hobbies for stay-at-home moms to make money:
Why does Stay-at-Home need at least one hobby even if your kids are at home or are going to school?
Hobbies help mom take off their mind out of daily routines.

Hobbies help Stay-at-Home Mom earn money at home while taking care of your family

When you spend one hour or more in your favorite hobby, it makes you feel refreshed, encouraged and energized

Hobbies help mom regain their identity.

Help express your creativity
Here are 20 perfect hobbies for stay-at-home moms to make money
#1: Online surveys
If you are a mom who likes testing other companies' products or services and giving your opinion and thoughts, then online surveys involve that.
The best thing about this type of work is that you don't have to leave your house, you can be in your pajamas, and you get paid for your time.
Most survey jobs are done online; they take a few minutes to complete and are done in your free time. Try the following legitimate companies that provide online survey jobs.
Note some may not be eligible in your geographical area
#2: Freelancing
Freelancing hobbies involve so many activities such as writing articles, blogging, proofreading, transcription, captioning, data entry, and web design. This is a good way a mom can make money at home.
Freelancing hobbies #1 Blogging
Starting a blog that you are passionate about and finding a way to monetize is the best way for moms to earn money at home.
I am a full-time stay-at-home mom, and blogging is one of my favorite hobbies. It not only brings income but gives you an opportunity to share ideas with the world, and you write about what you are passionate about.
Where to start if blogging is your favorite hobby
Learn how to start a blog a mom blog and make money at home
Reasons why to start a blog as a stay-at-home mom
Get set up your blog with as little as $3.95 per month using Bluehost
Freelancing hobbies #1 Proofreading
Proofreading is checking for grammatical mistakes in already-written books, blog posts, emails, and social media account posts. You correct errors such as punctuation, grammatical errors, and spelling.
You are only required to have a good command of English and strong grammar skills.
If you want to learn how to make money as a proofreader right at home, you can learn the skills from Caitlin who has created a free proofreading workshop.
# Freelance hobbies 3: Transcription
Transcription is listening to recorded video or audio and converting it into written documents.
There are companies that offer transcription jobs to stay-at-home moms or beginners that you can do right at home.
The companies include:
Upwork
Fiverr
People per hour
You can take a free mini-course from Transcribe anywhere to learn the foundations of transcription.
More Freelancing hobbies
Virtual assistance
Captioning
Data entry
Programming
Web design
Article writing
Search engine evaluator
Scopist
#3: Baking and cooking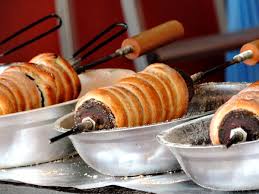 There are different ways you can earn money through your cooking and baking hobbies.
You can start a catering and baking class at home. 
Start a baking business where you bake cakes for weddings, birthdays, and graduations.
You can start a cooking and baking blog where you share recipes and monetize by placing ads and affiliate links. You can use your cooking and baking blog to review kitchen appliances and place affiliate links for appliances.
Here is a list of the best cooking-related and food blogs you can follow to be inspired.
Also, you can start a social media platform (like YouTube, Facebook, and more) about cooking and baking to share recipes and cooking ideas and monetize by placing ads.
#4: Make food products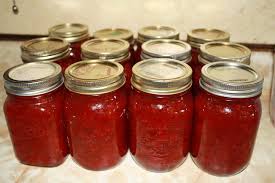 There are simple food products like making jam, butter, yogurt, ice cream, and snacks. You can prepare them at home in your free time and sell them at a profit to neighbors and friends.
#5: Making handcrafts
Creating invitation cards, jewelry, soap, and items through sewing, knitting, and crocheting is another hobby a stay-at-home mom can do at home and earn money.
#6: Photograph
Find a good camera and take photos. There are sites where you can sell your photo and earn some money, such as Shutterstock, Istockphoto, and Fotolia.
#7: Loading original videos on YouTube
If you have a hobby of making interesting videos, you can post them on YouTube and later join the YouTube partner program to monetize your channel.
#8: Dog training courses
The best part of dog training is that it's something that can be done from home. You don't need a lot of money or space to train your dog; all you need is time, patience, and some treats!
#9: Nail art and hairstyling
Nail art and hairstyling are two of the most popular beauty trends these days. You only learn about nail art and hairstyling techniques, as well as different tools that you can use for this type of work.
#10: life coach
People are searching for ways to improve their lives in different areas such as time management, financial management, weight loss, and fitness.
You can start a coaching program in the areas you are sure you are gifted in, create a course in the form of an ebook, and sell it on social media platforms or online sites like Udemy or Teachable.
More hobbies
Graphic design

eBay listing

Reviewing Amazon or eBay products

Online gamer

Editor

Teaching people how to play musical instrument like piano, guitar, and more
Mom there you have it. My advice is to try to turn your hobbies into a machine to make money.
Please share with us more Hobbies for Stay at Home Moms that they can do at home while taking care of your family in the comment section below.