There are thousands of businesses owned by women in the whole world. For the last 15 years, I have never heard statics of business owned by a stay at home mom. Society has considered the job to stay home mom is changing the baby diaper, cooking, and many other house chores. Also, women who work at home don't consider working at home as acceptable jobs. They resign jobs thinking the job they will do at home is looking after children and attending house chores. They don't know what to do with the free time they have to earn some money.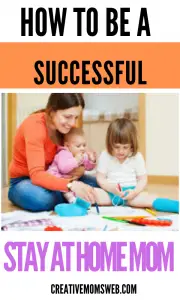 Recently things have changed due to increasing welcome of WI-FI age. The word stay at home moms (SAHMs) has modified to work at home moms (WAHMs). Most clients offer jobs to stay home moms now it's common, acceptable and respectable.
Every working mom has challenges there are duties to attend at home while they are working. With that makes most moms unproductive? Also, most of them don't know tips to apply to become successful. Today we are going to discuss tips on how to be a Successful Stay at Home Mom.
Plan
With little ones, it is important to have a good structure and routine for the day. Have time for waking up, play time, lunch and supper. Stick to a schedule and Stay consistent. It helps and allows you to achieve the goal you have set for the day.
One way to make your routine less stressful is to plan duties to attend each day and plan the family menu weekly.
Correct attitude
Most of the mom have a negative attitude that works at home is not a job. That makes them less productive, and they don't turn their passion into a business.
Learn to delegate some duties
When I resigned my day job, I felt that since am not providing financially to my family I needed to be a full-time housekeeper. You know the one who cooks, washes clothes, clean house and attends to my children. When I delegated and involved some duties to my kids when my husband comes back home, he assists me in some chores, so I have time to do what I passionately love.
Learn to wake early
Waking up early it's a kick-start of the day you get more done, try to wake up earlier before the kids, have some breakfast, and watch some news at this time get ready to start your routine. So when the kids wake up, it won't create chaos on where to start.
Keep one foot in the working world
When most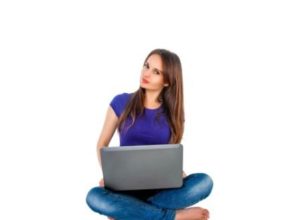 moms decide to go back and stay home they only think to stay fully committed as stay home mom they don't imagine going back to work. My advice to stay home mom keeps yourselves to working the world your husband might lose his job. Nowadays living standards is raising its right to help make ends meets. Think about what you can do with a few free hours you have to do something productive.
Create your working space
You need to create space dedicated to your work. Even if it's a small space at the corner of your bedroom or dining room, set it just like a professional office. With that, you will enjoy working at home and doing other chores.
Take care of yourself first
Who said that if you stay home mom, you don't have to look smart? When you think of people and important things, you are at the bottom of the list or nowhere in the list. It's important from today you change your list put yourself at the top of the list. Sometimes we forget to take care of ourselves because we are at home taking care of kids and house all day. It's good to create time to take care of ourselves Shower, get dressed, do your hair, and brush your teeth. Self-care and good health are one of the keys to being a happy stay-at-home parent.
Connect yourselves with other Moms, Playgroup
Sometimes it's good not just be a mom with kids creating time to be with other moms out there. It's fun to explore and talk to new people. Discover your hobby and find a playgroup out there to explore it.
Maintain on house cleaning
Sometimes it's impossible with a small kid at home tries to stay on top of it. Some people set aside one day in a week to do the cleaning. I find that hard if you have a small kid, it's much easier to do a little bit of cleaning every day.
Exercise
There is one thing everyone forgets. Play with your children together. Each day finds simple exercise to do to keep your body active and healthy.
Being at home is crazy to find an activity that fits well with your baby schedule. Do what you passionately love, value it and turn it a business to earn money.
Feel free to share your tips on how to be a Successful Stay at Home Mom on the comment section below.
What other moms are reading