If you are Stay-at-Home Mom, who is looking for cute and comfortable clothes to wear while you are working at home you are on the right websites.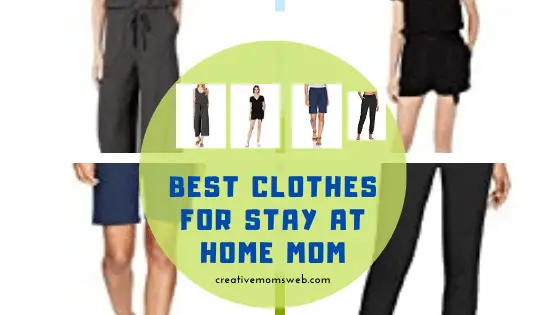 Stay at home mom clothes comparisons
Finding out what to wear when you are Stay-at-Home Mom can be less business to most moms since you are indoors almost the whole day. Also, the fact that you have just given birth to a baby, you have a new shape, and you want to breastfeed it becomes tricky to find the clothes to put on that are comfortable and cute.
13 Best stay at home mom clothes
I don't think the above excuses are enough for you to dress in a messy way. You can dress smartly because there stay at home mom clothes that are cute and comfortable in the market out there.
As I've put it earlier, one of the tips to be a successful Stay-at-Home Mom is to take care of yourself first. Who said that because you will be staying at home all day you don't have to look smart?
Also, one of the Mistakes that Stay-at-home Moms make is staying the whole day in your pajamas and night-dress.
My advice to stay at home mom is taking care of yourself first take a shower before starting your daily schedules, getting dressed, comb your hair, and brush your teeth.
Taking care of yourself make you:
Productive and revives your day

Look professional

Make you feel organized

Makes you happy (a happy mom makes a healthy family)

Help you freshen and prepare your mind it's time to work

Makes you feel great about yourself, presentable, comfortable, and confident.

Show respect for your work

Not being uncomfortable on a rare occasion when a visitor drops by.
It is not a must you put on a full suit or formal wear, but there are smart casual you can wear while working from home.
Best Stay at home mom clothes reviews
Sweatpants are ideal for running errands, lounging at home and workouts.
Best women sweatpants
Short is another best stay at home mom clothes. You can choose to put on casual or denim.
Best short for women.
Overall are suitable for daily and casual wear. This is another women clothes to add in your wardrobe as a stay at home mom.
Best women overall
The romper can be worn when you are traveling, at parties, at the beach, while at home, as casual wear and daily wear.
Best women rompers
Skirts can be worn in places like home, and work.
Best skirt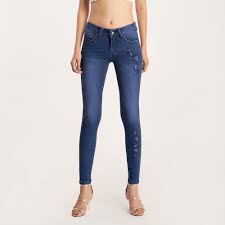 Skinny jeans pant fit women of all ages.
There are also popular worldwide, and you remain fashionable all through.
Best mom jeans pant
Leggings are a perfect fit while relaxing at home, play or at work.
They look smart when worn under a dress or top
Find more varieties from Amazon
Best women leggings
A top with unique decoration and designs makes you look beautiful and cute all day.
Find the best tops for every Stay-at-Home Mom here.
Casual dresses are lightweight, elegant, and have a unique design.
The dresses are fashionable and make you beautiful.
Most of these dresses fit occasion such as house wear, party, wedding, outdoors and casual.
There are more varieties of dresses from different designers you can wear when working from home. Check them here.
Women T-shirts are available in graphic and plain designs.
You can pair T-shirt with short, skirt, leggings and pant.
Best women T-shirts
It is easier to pair your blazer with any blouse, tank top or a dress.
Gives you a versatile look while you are working from home or office
Where to find the best Knit blazer to wear at home. Check the best blazer from Amazon
Button up blouse is perfect for pairing with skirts or pants while working from home.
Best blouses and button-down shirt
Best shoes to wear around home are
Best flat shoes
Sandals like slide and flip-flop are light and comfortable worn at home
For all Stay-at-Home Moms who work at home, what do you wear all day? Let us know in the comment section below.
Related articles