How do you make a home office in a small space? A home office is always a good idea but creating one in recent modern houses where space is limited is not easy. In this article find out simple home office ideas for small spaces.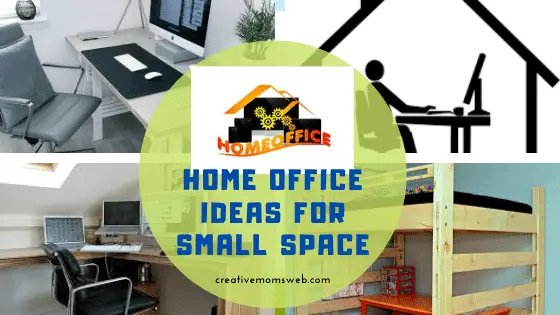 We always think we need ample space and spare room to create a home office. That is not true. Any space in your house can be transformed into a home office. Those places need to be work-friendly, functional, beautiful, and efficient.
Important of home office
The home office plays an important role to every member of the family.
The home office is a space dedicated to everyone who works at home or wants to finish uncompleted work at home.
You can use the home office to sort bills, sort emails, and organize your schedule.
Kids can use a home office to do homework.
Here are 10 home office ideas for small space
Corner in your house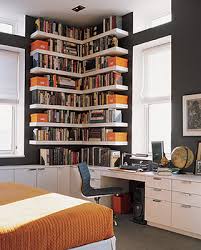 The corners are the areas where we overlook in our houses. You can just buy a corner desk and turn you house corner as a home office
Hallway/corridor
The corridor is one of the ideal areas to create a home office.
To make it look attractive, you can add patterned wallpaper; wall mounted shelves, fold-down desks, and chair.
Few inches of a wall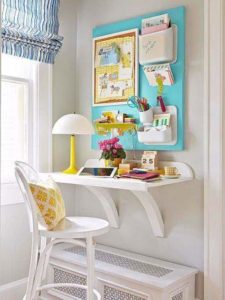 I don't think there is a home that doesn't have vertical wall space available.
You can wall space to build shelves to keep books, files, and other items right above the ceiling.
If not so you buy a fold-down desk, you will be placed when you want to work and fold when not in use
To make the office look attractive, add patterned wallpaper.
Bedside table
You can use the bedside table as your home office. Use the table to place the computer.
 You can also add a cabinet beneath the table where you will be keeping documents and files.
Kitchen area
The kitchen area is the best area for Stay-at-Home Mom to create a home office. You can cook your food as you do your work.
You can watch your kid doing the homework while you prepare supper
Dining room
 It is the best space to use as a home office. The most dining rooms have a comfortable chair and table where you can work.
Under the stairs
A small space beneath the stairs can be transformed into a real office space
An extra closet
Each room in a house has a closet where we can keep stuff or clothes.
You can clean one and create a great office.
The shelves in the closet can be used to store books or files
Remove the door and add good light, a table, and a chair.
Sitting area
Do you have a small space in your living room where you can add a chair and a desk? That enough space to create your home office.
You can also add slim desk and chair behind the couch.
In your bedroom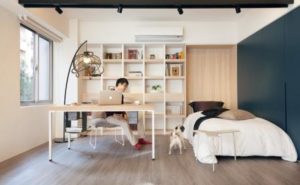 Nowadays the bedroom is not only used for sleeping but can also be used as an office.
If you have space in your bedroom where you can fit in a desk (small desk like the one from Tribesigns), and a chair considers it a great space to create your home office.
12. Laundry room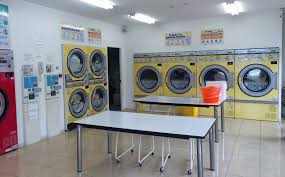 Most laundry room have extra space where you can add a small desk and chair and turn it to work station.
13. Portable laptop table
Portable laptop table can be placed on top of a couch or bed and use as a home office.
You don't have to create a space just place beside the couch or bed. Use bed or couch as a chair or buy ergonomic chair.
14. Make use of cupboard
Open the cupboard door and transform one shelf into a home office.
15. Dressing table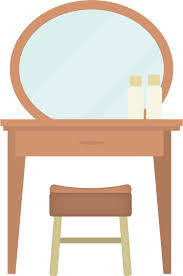 Dressing table can double as a working desk to place your book or laptop.
You only required to add a chair.
16. Loft bed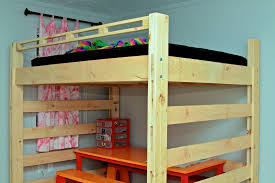 Use the area under the loft bed to place a desk and chair.
Hey share with us more home office ideas for small spaces in the comment section below
More related articles on home office