Reading books is one of the ways stay-at-home moms beat boredom. There are many stay-at-home mom books out there, but we have compiled the best of them for you. These include parenting books, self-help books, and other genres.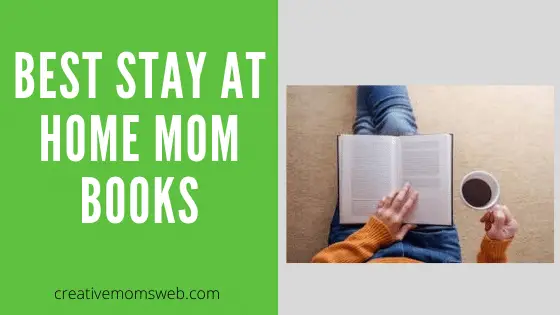 Quick pick
These books offer advice on how to manage your time and your children's time and also provide tips on how to make your house a cleaner and more organized place.
Some of the books are written to help you organize your life, ideas to deal with life, self-care, parenting, guides on how to make money at home, tips on returning to work after being a full-time stay-at-home mom, self-improvement, and motivation.
List of 13 best stay-at-home mom books
Stay-at-home mom book reviews
We hope our review of the best stay-at-home mom books will help you find a book that you can read to improve your skills or learn something new while at home looking after your kids.
If you are a stay-at-home mom and there is a book you know that can help other moms out there, don't hesitate to share it in the comment section below.