As a stay-at-home mom, you have a lot of schedules, to-do lists, and routines to keep track of. For you to organize and not forget how you will spend your day you need a tool to help you be able to see what needs to be done. That tool is called a stay-at-home mom planner.
Have a look other Stay at home mom schedule and routine
If you want to succeed as a stay-at-home mom and get things done in the house you must have a plan. If you don't have a plan you will spend the whole day going around the house without knowing what to do.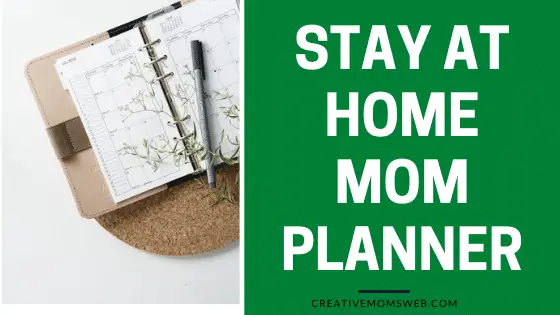 Stay at home mom planner comparisons
What is the best stay at home mom planner?
There are so many choices of the best planner out there choosing the one that fits you can be overwhelming tasks. I would like to help you simply searching for the best planner with this stay at home mom planner 2021
How do you choose the best stay at home mom planner for 2021?
There are key things you need to look for when choosing the planner
Planners are divided into different categories such as daily planner, weekly planner, meal planner, monthly planner, and so on.
If you want to plan your day on daily basis make sure you buy the planner that contain daily pages.
When it comes to color planners are available in all the color. I would urge you to choose your favorite color. Personally like bright colors like orange dull colors like black piss me off.
Planners are mostly in two layouts vertical and horizontal.
Do you want a planner that fits in your bag, purse, desk or specific space on your house shelf?
Extra pages
Some planners have extra features like the page. Except for the task plan some have extra pages or spaces where you can add notes.
Others have added pages where you can add meal or grocery list.
14 Best planner for stay at home mom
Stay at home mom planner reviews
Available in size 8.5 Inch x 11 Inch
Amazon Basics Daily Planner and Journal contain daily, weekly and monthly calendars.
It Features sturdy paper that can be written on with pencil, ink, or permanent marker without bleeding.
This planner has a black cover with an elastic band closure and ribbon bookmark. Also available in black hardcover- https://amzn.to/3qC0YU4
Inside the planner include a section like a task, goal, and review.
If you are looking for a planner with a weekly and monthly grid this is the right choice.
The 2021 Amy Knapp's Family Organizer 17-Month Weekly Planner for Mom from August 2020 to December 2021
The planner features
Tear off Weekly menus and grocery plans with perforated lists
Weekly inspiration quotes
Holiday and observance
Internal pocket for storage perfect for storing receipts and notes
Over 200 stickers
More Amy Knapp's Planner
Bloom daily planners 2021 is a Weekly/Monthly Agenda Organizer Book.
Inside contain weekly priorities, monthly challenge reflection notes space, and inspirational quotes.
It also has an additional page that includes monthly challenges, things no to do purpose page, value page and so many.
The planner features
FREE magnetic bookmark
Sheet of stickers
Monthly tabs
Gold foil accents
100gsm bright white paper
Metal lay-flat spiral binding
Front and back inside pockets
Indeme Daily Planner is 53 tear-off undated sheets.
Inside include "Schedule" section, "Today's Focus" section, "To Do" section, "Notes" section, and "Meals & Water" section.
This is magnetic notepads for a busy schedule and it can help you pay attention to today's focus.
It is size 7″×9″
The planner starts on 1st January to 31st December 2021.
It contains one page per day with one line per hour between 5 am and 8 pm.
Each page also contains space for Notes, Priorities, and a To-Do list
This planner is size 8.5″ x 11″
Bright day annual planner starts from September 2020 to December 2021
This weekly or monthly planner is sized 11 x 8.5 Inches
The planner is designed with ample room to write notes
Bliss Collections Minimalist Daily Planner consists of 50 undated tear-off sheets.
The planner covers meal plans, priorities, to-do lists, health, notes, and appointment.
It is available in size 8.5 x 11 inches
Maalbok 2021 Planner contains a one-year plan from January 2021 – December 2021,
It is twin golden wire binding that allows lay-flat orientation and features Flowers as the cover design.
This planner is 8 x 10-inch perfect size for your briefcase or at your desk.
The monthly page contains previous and next month reference calendar, an overview of the month, and a note section
The weekly page contains checkboxes as a to-do list and a large space to write
The front of this planner has 4 module pages that contain Quick Reference Information, Yearly Overview, Holidays, and Contacts
Johanna Basford 2021 features a Gold foil-accented cover and spiral binding
Each page contains a weekly planner for 12 months with space to write on.
Global printed products Deluxe 2021 Planner is for use from November 2020 to December 2021
It is available in size 8.5″x11″
This planner features silver spiral binding and a floral cover
Inside include 14 tabbed sections, 5 Sticker Sheets, Bookmark, Pocket Folder, 2021 Monthly Calendar, 2021 Weekly planning pages, Daily Planner, and Mini Calendars
The weekly planning pages are spread for notes, reminders, and to-do list
Mom's Family Desk Planner 2021 Calendar has a compact size that fits
It is for use from August 2020 all through to December 2021.
This planner features
Storage pockets for receipts and other loose papers
Perforated grocery and to-do lists
150 stickers
Katie Daisy 2021 On-the-Go Weekly Planner is for use from Aug 2020 – Dec 2021
Available in size 10″ x 7″
Inside the planner include 2 pages monthly spread, weekly spread with ample space for writing, pocket for storing receipts, extra lined pages,
It has yellow wire 0-binding and elastic band closure
Stay At Home Mom Planner by krazed scribblers has 100 pages with daily/monthly spreads, password pages, individual calendar months
It is a weekly/monthly planner for 12 Calendar months
It also features a notepaper for added room for thoughts, lists, and journaling.
Erin Condren's Monthly Planner features 12 months of planning (January – December 2021)
Available in sizes 8.5″ x 11″
This planner cover features signature Watercolor Blooms.
Inside contain 12 tabbed calendars, quote pages, mini months calendar, custom goal planning spreads, monthly notes found between each month, a two-sided pocket folder, date monthly spreads, yearly views, monthly goals, note pages, and sticker pages.
Have a look how Erin Condren's Monthly Planner look like